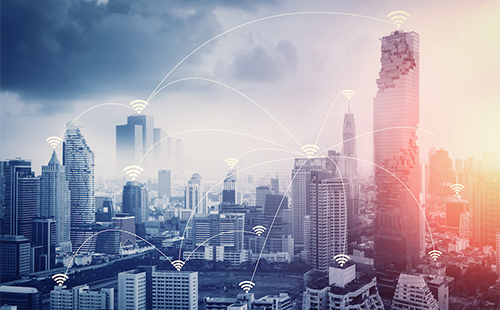 Velos IoT is leading the telecom and connectivity industry forward by adapting to the latest trends in technology, including Smart Cities and IoT.
Through our experience with connected cities and the rest of the IoT industry, we know that connectivity is one of the biggest challenges at-scale projects face. Often, connectivity is costly, consumes a lot of power, and doesn't scale well with your project. Not to mention that some networks aren't able to offer dependable connectivity on a global scale.
It may seem like your Smart City concept is stuck on the ground with most of today's connectivity solutions. However, we have designed new connectivity options to meet IoT and Smart Cities' unique needs.
These new networks — like NB-IoT and LTE-M — provide a reliable signal at a broad range; while keeping power consumption and data usage to a minimum, the ideal solution for connecting your city and taking control of your assets.
How Velos IoT helps the telecom industry change
The connectivity industry has relied on their invested and deployed assets for years. This means it takes them a long time to adopt new technologies. So even as these new connectivity solutions are becoming available, too few providers offer them. And those that are offering new solutions are doing so with the same practices they used in traditional connectivity, which don't always suit the unique needs of Smart Cities.
Fortunately, companies like Velos IoT are working to change this.
One of the ways that we're doing this is by embracing new methods of connectivity that make sense for modern applications. This includes offering unique services like the Velos IoT Nomad platform or leveraging our forward-thinking security features that combat fraud using modern technology.
Velos IoT can help reduce costs spent on city lighting (which accounts for the vast majority of most cities' budgets) using IoT technology, improve emergency response times through intelligent monitoring or provide citizens with a real-time map of parking availability.
The Velos IoT Nomad Connectivity Management Platform
One of the most impactful ways that Velos IoT can streamline your Smart City's connectivity is through the Velos Nomad Connectivity Management Platform. The Nomad platform is a connectivity management system that unifies all devices within your M2M network, giving you a quick and easy way to manage your city's needs.
The core feature of the Nomad platform involves being able to customise and build your IoT service, oversee connectivity, check provisioning, monitor your devices' statuses, and perform remote diagnosis. All of this can be done from the comfort of your computer, so you'll never have to travel to devices within your network unnecessarily.
In addition, Velos IoT's Nomad software gives you access to rich analytics like in-depth KPI and device-level reporting through a live dashboard. The platform makes it easy to manage things like SIM inventory and device security; your financial information is available through Nomad as well, making it a one-stop destination for all your connectivity needs.
Why Partner With Velos IoT?
Non-steered open roaming
Our IoT SIMs have non-steered open roaming. What does this mean exactly? Well, open roaming means that your devices will be able to connect to any network; they'll be connected even if they're out of range of our networks, and non-steered means that they won't prefer Velos IoT networks over others, so if there's a stronger connection in your device's location, it'll join that network.
Contract flexibility
One of the more harmful practices of traditional connectivity, in some smart city connectivity services, is rigid contracts. We realise that no two Smart Cities are alike and therefore need their own unique contract specifications. Our contracts are customer-friendly and intended to work for you.
Scalability
Velos IoT's connectivity solutions are scalable. This is extremely important in the Smart City industry for several reasons. For one thing, a Smart City will inevitably become more and more integrated with the online world as time goes on; for another, cities grow. So, your connectivity should too.
Dependability
Velos IoT's parent company Velos has lasted in the telecom industry for over a century because of our globally trusted provider status. Velos IoT will leverage this expertise to make sure that your city stays connected in the most efficient, secure, and reliable way possible.
Conclusion
Entering the Smart City market can be overwhelming, especially since it's so new. But you don't have to do it alone. Velos IoT has been working within the IoT and Smart City industry and can bring our unique expertise with connectivity to your Smart City. Get in touch today to find out how our IoT solutions - like Nomad - can help you get your Smart City project off the ground seamlessly.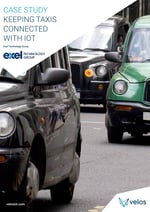 And because actions speak louder than words, have a look at our case study with Exel Technology to learn more about how Nomad helps with their smart mobility solution for taxi fleets.
Speak to a Velos IoT expert
Related articles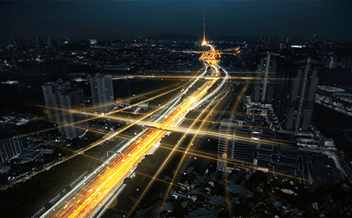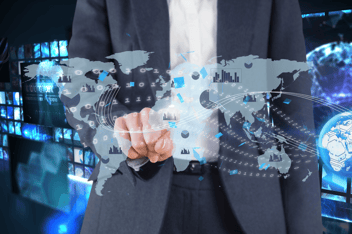 As a one-stop single-service provider of premium global wireless data, the Velos IoT solution...

Global connectivity is essential for a successful IoT rollout — you don't want to ship 10,000...