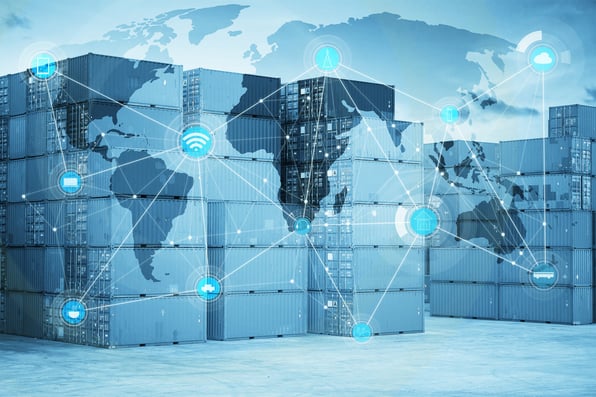 Asset tracking
, also known as asset management, is the practice of tracking physical assets as they move throughout the supply chain to monitor operations and prevent loss. Traditionally, businesses have relied on manual methods to keep track of high-value items, such as scanning barcodes or conducting inventories. With IoT-enabled asset tracking, you can streamline this process and make it much more effective.
Components of IoT asset tracking
While details vary depending on the industry and the use case, all IoT asset tracking systems must include these elements:
Tracking devices. The size and shape of the tracker vary depending on the use case and the object that needs to be tracked. They may serve one purpose, such as straightforward location tracking, or they may have multifunctional uses, like vehicle dash cameras, and utilise telematics data.


Connectivity. Consider how exactly your tracking devices are connected and send data back to your systems. Thre are many ways to connect a device and this is especially true for international asset tracking. You'll need reliable network access everywhere your tracking devices may be deployed. Many commercial and industrial IoT applications leverage cellular networks to track assets because of the reliable connection and scalability.


Management platform. Remote connectivity management becomes challenging when we talk about a large number of assets. Perhaps the best example would be tracking fleets of transportation vehicles spread across the world. This is where you will need a way to remotely provision and manage your connections, including on device level. You can do so through your IoT platform.
How are eSIMs used for asset tracking?
eSIMs are used in consumer products like watches and phones and are a common solution for cellular M2M/IoT applications that require single SKUs with multiple network profiles.
In terms of current active eSIM connections, the automotive industry leads the pack in both volume and revenue. The automotive industry is also where asset tracking is a widespread practice. Since eSIMs can swap networks automatically, they're the ideal choice for uses where the devices must pass through borders and coverage zones. For example:
Smart cars: OEMs use eSIMs to add connected services to automobiles and to meet regulatory safety requirements. A good example is the European Union's mandate on eCall, which equips smart vehicles with the function to automatically dial the European emergency services in case of an accident and provide additional data on location, time and the vehicle's identification number. To meet this and similar road safety requirements, smart car manufacturers often deploy eSIMs, because an eSIM can hold multiple network operator profiles on a single card.


Vehicle tracking: Vehicle tracking companies use eSIMs to track fleets over borders and coverage areas without getting locked in with a single operator. A good example is the implementation of eSIM during the manufacturing process - one bootstrap network profile is used for the country of manufacturing, one fallback for international tracking on roaming and one for the country the vehicle usually resides in. By using eSIM a logistics company can ensure flexible vehicle cross-border deployment, without the physical replacement of the trackers when sending the vehicles in a different country.


Dash cams and other devices:

Aftermarket auto accessories such as the

Compass Asset Protection Dash Cam add connected services to cars; Classic Tracker uses vehicle tracking to protect against loss and theft.
These components usually need some degree of customisation for each use case. If you're looking for hardware and software solutions for your next deployment, make sure that the total package is flexible enough to meet your needs.
Benefits of IoT asset tracking
How do asset tracking solutions using IoT differ from other asset tracking systems?
Less time-consuming asset management. Typical processes rely on some degree of manual work, which takes time and opens up the door to human error.


Real-time asset tracking. When your system is connected 24/7, you can use the IoT platform to check in on a device's location and status in real-time. This is crucial for certain time-sensitive applications such as personal safety or theft recovery.


More automated processes. Using an IoT-based asset tracking system lets you automate related processes throughout the supply chain, making it more cost-effective.


A recovery plan. In the event of loss or theft, IoT gives you a way to locate the lost asset.
IoT asset tracking use cases
IoT asset management takes many different forms, including but not limited to the following.
Transportation IoT
Devices that track location data are heavily utilised in transportation asset management. IoT enables the smart tracking of fleets, vehicles or even micro-transport like e-scooters and bikes, over borders and through different coverage zones.
IoT for Health & Safety
In the healthcare and medical fields, IoT systems are often used to track equipment or other high-value assets. Sometimes the asset being tracked is not a physical object, but a person. People tracking could be considered an extension of asset tracking, especially when the system plays a role in health or safety.
Manufacturing & Fixed Systems IoT
In manufacturing environments, IoT asset tracking is frequently utilised to monitor warehouse inventory and/or supply materials. It can also be put to work to monitor your equipment and other fixed systems. In that case, you'll use the IoT platform to view analytics and notifications regarding usage, downtime, maintenance, and more.
Commercial Asset Tracking Services
While asset tracking is frequently discussed in terms of its industrial applications, IoT asset management also has promising uses for direct-to-consumer products.
For example, Classic Tracker LTD is a subscription service for owners of classic cars. The company uses Velos IoT's IoT platform to provide location tracking services to protect and help recover vintage automobiles from theft. A similar approach could be used for devices like pet trackers, safety wearables and other peace-of-mind-focused services.
Is cellular asset tracking right for you?
If you're in the early stages of a global IoT deployment, you'll need to decide on your connectivity type. Many of the above-mentioned use cases are built on cellular IoT, which uses the same network technology like smartphones, but there are several subcategories of cellular connectivity types. It's important to choose an option that aligns with your data transmission objectives and budget.
Instead of the standard SIM cards that phones use, IoT projects utilise M2M SIM cards, which facilitate machine-to-machine communication and remote management functions. After you've settled on which type of cellular connectivity is necessary, you'll also need to pick an IoT SIM form factor to fit your tracked devices.
Finally, the IoT platform is the management software that ties everything together. Your platform will help you manage connectivity remotely, institute deployment-wide security measures, see a device's current status, or set up an easy-to-use portal for customers.
Need help deciding if cellular IoT is right for your asset tracking project? Contact our experts to ask questions and even request a free starter kit for some hands-on testing.
Speak to a Velos IoT expert
Related articles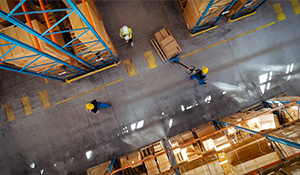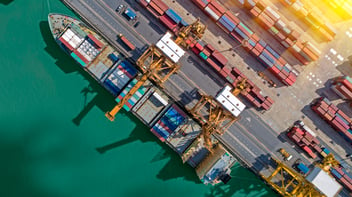 IoT asset tracking presents an exciting and versatile opportunity for a myriad of industries. As it...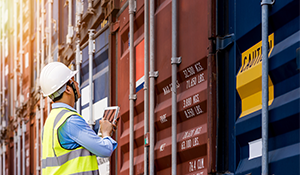 For most businesses in 2021, IoT has graduated from a buzzword to a technology worth investing in....