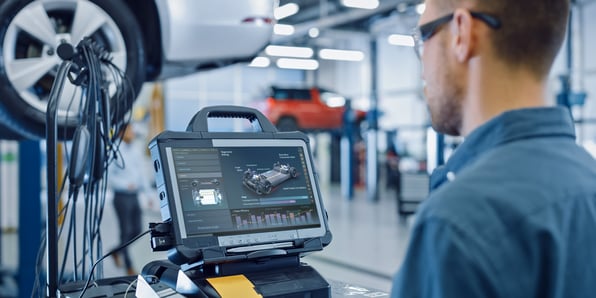 Implementing vehicle telematics and fleet tracking systems has become far more affordable in recent years. However, some businesses struggle to get the best out of the new technology. Especially when it comes to global deployment, global cellular IoT connectivity becomes a core.
Is your vehicle telematics business performing?
While the technology behind telematics has improved, we still see the same issues popping up repeatedly.
Complexity is still a huge factor. A single tractor and trailer requires several sources for sensors, which need multiple gateways and networks that need to be accessible across a large parcel of land. Then, to access the data, you need multiple dashboards and a way to view it all in one place. This can be extremely expensive and inconvenient.
All these networks, gateways, and dashboards present more issues.
You have to deal with complex billing from a range of suppliers and countries, and with every new sensor, network or supplier comes a whole new range of potential security threats.
Even when you get all your data together, you may be unable to use it. Vehicle telematics service providers are experts in gathering data but can struggle to put that data to use.
The benefits of cellular IoT-enabled Vehicle Telematics
The IoT (Internet of Things) is a widely adopted solution for fleets worldwide, with positive implications for fleet management, insurance, and more. You can overcome many of the key pain points we're currently facing by linking your telematic sensors to your servers through cellular networks.
IoT improves telematics by providing real-time information that gives context to your data. It allows for streamlining data collection by seamlessly integrating within fleet management platforms, allowing users to quickly and efficiently collect and organise critical data. Fleet managers can see highly accurate and up-to-date information on fuel usage, engine status, vehicle location, driver behaviours, and much more.
Fleets that incorporate IoT into their fleet management processes see a huge range of benefits in many crucial operational areas, including:
Better route planning and productivity -

Knowing which vehicles are in what location at any time can greatly benefit productivity levels. In the event of a last-minute addition to a driver's schedule, fleet managers can see which vehicles are closest to the new location. This helps them to plan better using fast and safe routing while reducing fuel costs.





Streamlined service scheduling -

IoT sensors can be used to reduce the number of services a vehicle goes through. Rather than using arbitrary dates to schedule servicing, IoT sensors can alert you when a part needs to be serviced. By creating a digital twin of your vehicle





Improved maintenance -

Preventative maintenance practices are costly and often replace parts with plenty of life left. IoT telematics enables you to switch to a data-driven predictive maintenance model. This means you're only replacing parts that actually need replacing.



Reduced fuel costs -

With fuel prices soaring ever higher, keeping costs down is a key concern for every fleet worldwide. IoT connectivity can give fleet managers almost real-time information on fuel consumption and expenditure for each vehicle. This helps reduce unauthorised vehicle usage and poor driver behaviours that waste fuel.





Increased fleet security -

Because IoT provides real-time location information, fleet managers can see where vehicles are at any time to identify any deviation from their scheduled route. This helps protect any assets within the vehicle, the vehicle itself, and the driver.
How can Velos IoT assist you to manage your fleet more cost-effectively?
Velos IoT is a leading cellular IoT connectivity provider with over 600+ networks in more than 200 countries worldwide. We empower businesses by allowing them to track and trace fleets across-continent and borders without interruption.
We offer flexible price plans and no lock-in effect, so you can choose the best connectivity model for your business and easily scale in the future. Say goodbye to complex billing. Velos IoT offers a single invoice for all your global deployment needs, allowing you to keep better track of your finances.
Our platform gives you an all-in-one solution that makes your connectivity journey simple. You can manage all your connectivity in one holistic platform to help streamline your fleet management processes.
These great benefits are backed up by our incredible team of IoT experts, who are always delighted to support you during your time with us.
To learn more, book a meeting with us by filling in the form below.
Speak to a Velos IoT expert
Related articles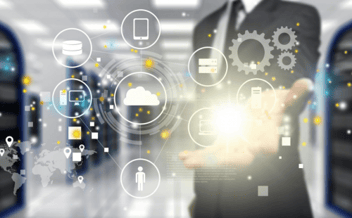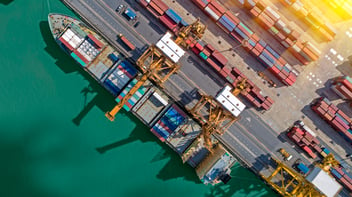 IoT asset tracking presents an exciting and versatile opportunity for a myriad of industries. As it...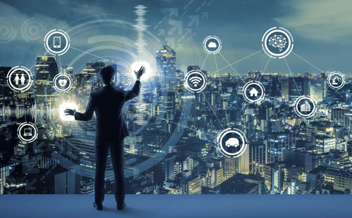 The Velos IoT Nomad IoT Connectivity Management Platform gives you full control over the connection...