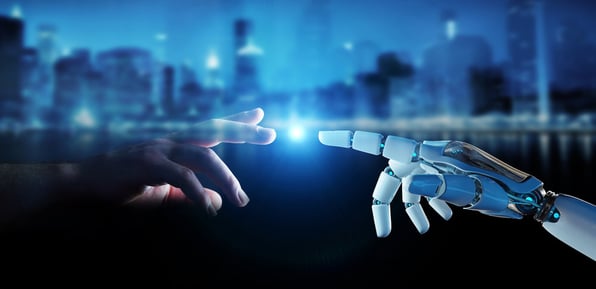 IoT drives progress in nearly every industry, including robotics, a field that's growing in leaps and bounds thanks in part to dramatic advances in artificial intelligence. The Internet of Robotic Things (IoRT) is a phrase used to describe where these two cutting-edge technologies overlap.
The IoRT has incredibly promising applications – and stringent connectivity demands. Here, we outline the IoT network needs for commercial and industrial robotics and Velos IoT's approach to them.
Applications of IoT Robotics
Understanding IoRT applications underscores the need for reliable, easily managed connectivity solutions to manage these deployments. Here are a few key examples:
In transportation, autonomous vehicles are expected to transform personal travel, commercial deliveries, and industrial freight.
In manufacturing, robots help reduce operational costs through automation, predictive maintenance, and analysis capabilities.
In healthcare, robotics are used in surgery, telemedicine, prosthetics, and cleaning.
In agriculture, farming robots irrigate, fertilise, weed, and harvest with precision.
In all of these scenarios, robots or robotic components perform mission-critical tasks. Going offline at the wrong time could present serious consequences, from business losses (stemming from equipment downtime) to injury or death (in the cases of self-driving cars or surgical instruments).
Connectivity Needs for the IoRT
What kind of IoT connectivity do you need for global robotics with artificial intelligence? Here are some of the core elements to consider.
1. Robust Network Coverage
Cellular IoT is heavily utilised in robotics, but not all cellular IoT connectivity solutions are the same. The strength of the signal and coverage area are determined by the networks that your IoT partner has roaming relationships with.
Large-scale robotics projects with global deployments need worldwide network access. Robots that move across network coverage areas, such as autonomous vehicles, must also automatically switch to the strongest network signal in the area. These needs are met by partnering with a global IoT partner with ample network relationships and M2M SIM cards with non-steered network switching.
Velos IoT has roaming agreements with 600+ networks in 210+ countries and territories. Our non-steered IoT SIMs maintain connectivity as the device moves across borders and coverage zones. Your robots remain connected in rural locations and other weak signal areas, allowing maximum mobility.
2. Remote Connectivity Management
Whether you need to manage deployment-wide network connections or troubleshoot connectivity issues in one device, it's rarely feasible to physically interact with a deployed robot. In these situations, you need the option to remotely manage connectivity without having to remove a SIM card.
This can be achieved with the help of an IoT Connectivity Management Platform, the software platform that connects and streamlines the management of IoT devices, and eSIMs with eUICC technology, which allow on-demand network switching without the need to switch SIM cards. Velos IoT provides this functionality through our Nomad Connectivity Management Platform. This flexible and scalable platform makes it easy to securely connect IoT devices and control your SIMs. We offer several kinds of IoT form factors, including eSIMs, and our eSIM Connect service allows you to remotely switch from Velos IoT's network to a new operator as painlessly as possible.
3. Network and Device Security
It's easy to see how a breach, leak, or malicious act involving robotics can put health, safety, and privacy at risk. Multiple layers of security are recommended to protect your deployment, especially if in sensitive industries.
For a cellular IoT network, that means security at both the device and network level. Velos IoT offers fixed IP SIM cards, plus private APNs and IPsec VPNs to provide a foundation for your cybersecurity efforts and help block unauthorised access to your devices and network.
More Value from Velos IoT
There are several factors in IoRT connectivity success, which in turn require a curated blend of technology solutions. Instead of juggling products and services from multiple providers, work with a one-stop connectivity partner with everything you need.
Velos IoT offers complete connectivity solutions for global robotics applications that encompass SIMs, network connectivity, and the Nomad IoT connectivity management platform. Each element is configured to suit the unique needs of your deployment.
Working from one platform (and one invoice) means greater convenience and more streamlined operations for your business. Combined with our high standard of service and flexible contract options, our all-in-one IoT connectivity solutions can lead to faster speed to market for your next robotics project.
Want to learn more about connecting your next IoRT project? Velos IoT is your partner for flexible, scalable solutions. Test our products by ordering a free SIM card sample kit by filling out the form below.
Speak to a Velos IoT expert
Related articles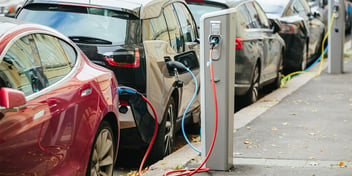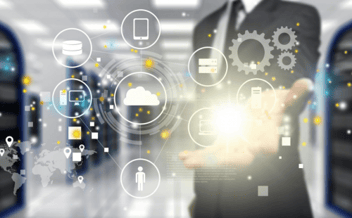 Take full control of IoT devices with a managed IoT connectivity platform that empowers you with...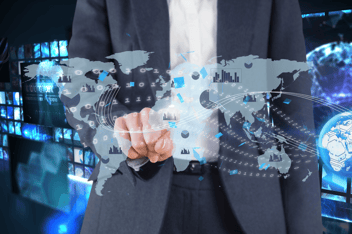 As a one-stop single-service provider of premium global wireless data, the Velos IoT solution...