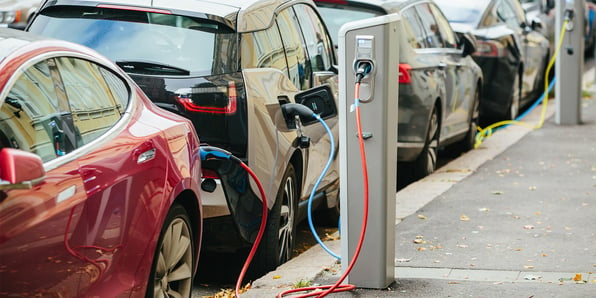 Electric vehicles (EVs) are the future of transportation, presenting a clean and energy-efficient alternative to fossil fuels. Amidst this transportation revolution, however, are a few key challenges that IoT connectivity can help overcome. In this post, we'll be exploring these challenges and how connectivity presents an effective solution.
The EV charging revolution
Charging away from home is a key challenge and opportunity
When EVs were first deployed on roads ten to twenty years ago, manufacturers were primarily concerned with adoption. And for adoption to happen, as many vehicles as possible needed to be on roads.
In addition to these early goals, EV manufacturers were working to provide energy-efficient home charging stations. Now that EVs have become more widely adopted in the last few years, the challenge is no longer adoption or home charging stations but building the charging infrastructure away from home.
With more people in EVs, the need for a vehicle charging infrastructure becomes increasingly important. However, there are challenges to deploying a charging grid of this complexity, including availability by location, maintenance and available connectivity for keeping the charging stations online.
Perfecting connectivity will turn EVs into a 100% clean alternative
The ultimate goal for EVs is to create a 100% carbon-neutral alternative to vehicles that run on fossil fuels. This is a goal that governments are beginning to push, for example, in the UK, where you won't be able to purchase new fossil fuel vehicles by 2030.
However, to make this vision a reality, the vehicle charging stations will need to remain connected and online without service interruption on a wide scale. Electric vehicles are some of the most innovative connected solutions on the market and move as fast as the advancements within the IoT sector. As we start to gather more data and edge computing cases, the EVs and their charging stations will need to be easily accessible. This is why connectivity remains pivotal for deploying EVs around the world.
Why connectivity is fundamental to EV charging
When it comes to keeping individuals' EVs charged and running, timing and availability are everything. Suppliers can provide electric vehicle owners with IoT-powered charging stations that send various data to the drivers to meet demand.
Connected charging stations provide real-time information about charging station availability and location, charging time, cable position, weather conditions, EV maintenance, payment options, etc.
By pairing connectivity with EV charging stations, manufacturers and station owners can let EV owners know that they won't be left stranded while driving.
The challenges of EV charging global deployment
Ageing electric grids
However, deploying EV charging stations isn't without obstacles, one of which is ageing electric grids. Many of the electrical grids available today need serious infrastructure updates. They're either at capacity or nearing it, don't run on clean energy, and require expansion.
Updating, expanding, and cleaning the energy provided by these grids will take decades of construction and new supplier agreements.
Connecting the station to the network puts additional resource strain, especially if a cable needs to be wired at the location.
Increased demand for energy
As mentioned, many of our electrical grids are already at or near their maximum capacity. Adding EVs to the mix will push this problem further, putting electrical grids beyond their limits.
This will necessitate the building of new means of generating electricity, ideally from clean energy sources. That means solar, wind, and tidal farms. Regulators and businesses can help push this forward by incentivising electrical grids to expand and modernise their infrastructure.
Network connectivity increases the energy demand unless powered through LPWA technology.
Multiple charging standards
As of now, there is no agreed-upon standard for EV charging stations. Different vehicles have different charging station requirements, creating confusion and stumbling blocks at the station.
It will be some time before one charging standard is declared the winner. Until then, stations will need to either provide multiple options or clarify which option(s) they offer. This adds another data dimension that nearby drivers would be interested in learning before getting to the station itself.
Applied IoT for connected EV charging station
When building the EV charging infrastructure, manufacturers can opt for implementing IoT-based solutions for the stations. There are different ways to make the stations smart, but among the options, cellular connectivity brings the most benefits:
Real-time data
IoT connectivity can provide several benefits to the advancement of EV charging stations in smart mobility, including real-time data. Applications can let drivers know how many operational stations are in the vicinity, whether a specific charging station is available, the weather conditions at the location, cable position, charging time, current and voltage.
Optimise and reduce costs
Relying on global IoT connectivity can also help optimise and reduce charging stations' costs. It can ensure that charging bays are filled as often as possible and provide insight into where new stations should be deployed.
Charging stations can provide payment options via a POS terminal, ensuring a stable revenue stream from charging vehicles. By contrast, stations with unreliable or no connection may not generate the intended revenue or straight out provide a bad experience, if the user cannot access the payment options and charge.
Asset monitoring and maintenance
One of the core benefits of global IoT connectivity for the EV charging station market is asset monitoring.
Real-time data is an important aspect of predictive analytics. Connected stations can send information on the current station state – taken or in stand-by, on the grid condition – is the station online or off or on any ongoing software or hardware issues that can troubleshoot remotely. Owners and manufacturers can monitor the state of each station and prevent problems, reducing operational costs from emergency downtime.
How Velos IoT can assist you with better EV charging deployment
Velos IoT has provided businesses with cutting-edge IoT solutions for years, and our experts and global connectivity are prepared to support the budding EV charging station sector. With connectivity management and control through a single platform, our customers can easily access the features and information they need most.
Speak to a Velos IoT expert
Related articles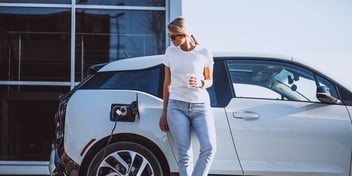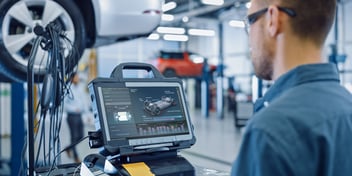 Implementing vehicle telematics and fleet tracking systems has become far more affordable in recent...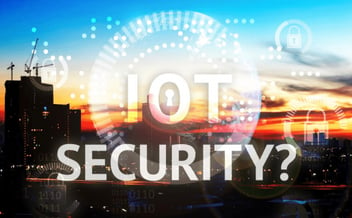 Gartner, Inc. estimated that 8.4 billion connected things would have been active worldwide by end...