Todays' smart retail environment needs a network strategy that includes secure IoT connectivity. Smart Point of Sale (POS) connectivity helps to quickly react to change of expectation and increased competition. Therefore, to survive, businesses have to adapt to the latest technology, utilizing PoS IoT connectivity.
Basic wired PoS Systems can no longer cut it, and even Wi-Fi has its disadvantages. Issues with broadband speeds and security problems lead to system losses and the loss of ability to process transactions. Furthermore, some point of sale systems may also lose the ability to verify check payments.
PoS Connectivity Challenges
Inconvenient transaction: PoS failure means customers need to withdraw cash to complete payment.
Low business efficiency: Poor network connectivity causes delays and transaction errors.
Unhappy customers: Slow payment increases customers waiting time at the counter.
Vulnerable Security: PoS failures increase data loss and customer personal data leakage.
Lack of proper connectivity for your point of sale devices can lead to any of these challenges or any combination of them. Furthermore, if you are running a mobile business, you may encounter lack of connection altogether, rendering your PoS device unusable and your team forced to handle cash transactions at locations where cash is not readily available.
Point of Sale (PoS) needs high-data IoT connectivity
Point of Sale (POS) devices are no longer used merely as payment processing tools. Most noteworthy, they have evolved into databases for valuable customer information and retail insights.
The rapid growth of mobile commerce and connected PoS options calls for larger databases. Online and mobile device transactions drive innovation in inventory management, supply chain management, customer relationship management, as well as big data analytics for targeted marketing and sales campaigns.
The key to meeting these challenges is utilizing high-speed global IoT connectivity. Consequently, this means using cellular connectivity as part of your point of sale connectivity strategy to cope with demand.
Using point of sale IoT connectivity can make a real difference by providing real-time, secure financial transaction and personal data transfers.
How can Smart Retail benefit from High Data Connectivity
Smart PoS devices equipped with high-data connectivity can take the business to a new level, optimise performance and reduce transactional risk. High-data IoT connectivity ensures reliable and secure real-time transactions.
With IoT, transaction processing time is quicker, with fewer customers waiting at the checkout counter. Increasing customer satisfaction and improving business efficiency will help boost sales.
IoT connectivity for PoS devices can also enhance productivity, by having all your PoS devices communicate and send information to your central system from multiple locations. This will allow you to meet shoppers expectations set by smart technologies.
Find out more about why Point of Sale (PoS) needs High-Data Connectivity for business success
Download your free copy of the Point of Sale (PoS) Infographic.
Other questions?
Do you have any other questions about our IoT Platform for Point of Sale (PoS) applications? Please feel free to contact us to find out more.
Related articles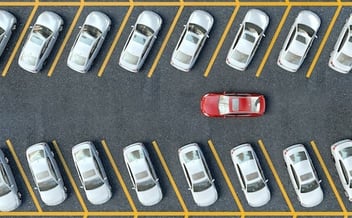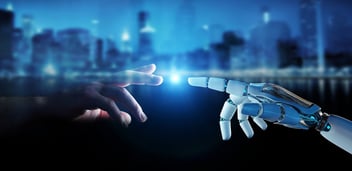 IoT drives progress in nearly every industry, including robotics, a field that's growing in...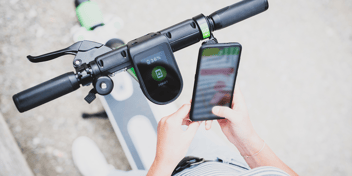 The micro-mobility market is a rapidly growing sector, with success in countries worldwide. One of...