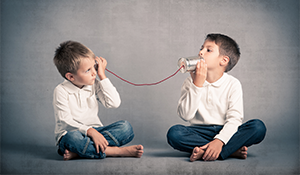 Velos IoT's Senior IoT Manager David Lindblad recently shared his thoughts on eSIM and the role the technology plays in helping connectivity providers and IoT organisations work together. If you have missed the article on LinkedIn, here is what he says about the competitive IoT market and eSIM.
"IoT is poised to move to the next level of maturity in which billions of devices will be connected across the world" is what I have constantly been hearing during the nine years I have been in the IoT industry. In fact, IoT is struggling to create connectivity and I think it is because of a general lack of understanding of how IoT works. IoT is an ecosystem of actors in a partnership that has to involve many flexible participants, but unfortunately, some partners want to own rather than share it.

While the capacity is there and new network technologies are in place to serve the specific needs of IoT applications, barriers still exist because the process of buying connectivity and interacting with some telecom providers is too complex, too inflexible and too slow. The telecoms industry, in general, takes a protectionist attitude to its position in IoT. This limits access to network providers' capabilities, causes businesses to act cautiously rather than over-commit to inflexible telecoms contracts and results in delays as enterprises try to understand their options.

Telcos are still talking in terms of megabits of data and SMS when it comes to charging. We should be charging in other ways that better reflect the value connectivity adds to IoT and match with how customers want to pay for IoT connectivity.

It's hard for some customers to understand where they should start their IoT journeys, as there is so much 'buzz' surrounding the industry and the connectivity options available. To help improve this, better partnerships are needed. I think moving the power from the network operators directly to the enterprises such as manufacturers and OEMs is key because it will provide greater value, giving the businesses greater flexibility and simplicity in their connectivity.

There is now a genuine drive from many network operators globally to improve their IoT businesses. However, there are still many with outdated models unfit to tackle the massive deployment of IoT connections. We need to think differently to solve this.

Simplification is key. It should be easy for customers to select and manage their connectivity. Businesses need more options, if they want to connect with an operator for a specific app in a specific country, they shouldn't need a global relationship across all apps and countries with a large MNO.

But simplifying the process is a challenge because there are silos within IoT that need to work better together. It often feels like both operators and connectivity management platform providers want complete control which can cause conflict. You have to collaborate to succeed otherwise you end up with unhappy customers.

At Velos IoT we really understand this, we listen to and work with our customers, and we want to be recognised as a trusted partner for IoT connectivity for the whole market. We are a 130-year-old telecom that questions how things are done. Many of our peers within IoT are not as bold. We need to actively disrupt the market and do things in a different way to enable businesses to control their connectivity.

For manufacturers, OEMs and Service Providers there are a lot of barriers to entering the IoT arena. It's costly and complex. Technology should deliver value to the customer and, if it doesn't, we need to change it.

For Velos IoT this is all possible because we're small and we're agile which allows us to do things in a different way. We can be dynamic and innovative, which is needed to drive change and our industry forward. Take our newest eSIM service, "eSIM Profile" as an example. Everyone in the industry talks about eSIM as a technology. eSIM is a specification defined by GSMA, but nobody really talks about how to use it, or how a tier two or three operator and enterprise service providers might use it.

GSMA handed over the technology and the industry asked, 'how can we use it to protect telecoms', not 'how can we use it to help our customers.' That's the problem.

Operators and Customers don't use it because it's too complex and too expensive. So, Velos IoT is making it a reality by opening it up and using it. We are breaking down the barriers and simplifying the process. The product we have developed, the Velos IoT eSIM Profile is for Manufacturers, OEMs and Service providers who want to deploy quickly and cost-efficient and need an eSIM profile.

Velos IoT eSIM Profile is an essential part of eSIM technology. The eSIM Profile can either be used as a bootstrap profile, a fallback profile or a production profile. It enables manufacturers, OEMs and Service Providers to integrate Velos's profile into their eSIM solutions. Benefiting from over 600 roaming agreements in more than 200 countries, Velos eSIM Profile provides a truly global intelligent connectivity solution.

For the Bootstrap use case, when you produce a physical or non-physical card ("the eUICC"), you must have an initial profile on your eSIM solution, and this profile is the eSIM Bootstrap service - an essential part of the technology. Velos IoT provides this service for SIM suppliers, service providers and Manufactures/ OEMs within GSMA M2M and Consumer remote provisioning eSIM solutions. A Bootstrap profile is essential to activate devices remotely or where no interface is available. This allows devices to be set up and configured by a central administration, without the need to manually interact with them locally. The Bootstrap eSIM Profile is preloaded at the factory. The minimum volume of data expected to be used before network orchestration leads to another profile being enabled. Quick switch to the local profile.

In the Fallback use case, an eSIM profile is used to mitigate holes in the coverage, so the device can 'fall-back' to a network where the primary selection is not available. For example, the preloaded Velos eSIM Profile can work as a Fallback or as a combination of Bootstrap and Fallback. The Velos eSIM Profile comes with multiple roaming agreements and can mitigate the coverage holes or be used in absence of local profiles for a country.

In the Production use case, Velos IoT's profile is used as the primary profile for the Customer's global IoT connectivity in one of the 200+ countries where Velos IoT has roaming agreements.

It is easy to load the eSIM profile into your eSIM solution and we support two forms of installation during manufacturing; integrated into the OEM manufacturing process or firmware install. We do this through a third-party eSIM supplier loading Velos's eSIM Profile service directly into your eSIM platform (SM-DP or DP+) or through a third-party SIM supplier loading Velos's eSIM Profile to your multi-IMSI solution.

Velos IoT has a long history of working with SIM suppliers, they rely on us to address the integration complexity of eSIM making sure that the transfer of eSIM Profile credentials is fast, secure and above all flexible to their needs.

Today, our eSIM Profile connects to more than 600 networks in over 200 countries and connects 12 million IoT devices globally. We are delivering our Velos IoT eSIM Profile with our global connectivity and core mobile network with local breakouts worldwide. This also includes access to our connectivity management platform - Nomad.

Implementing and integrating an eSIM Profile service from an MNO can often be both timely and costly. At Velos our goal is to remove as many barriers as possible in the most cost-effective way. We don't need months to finish the eSIM Profile project and deliver the eSIM Profile to you, we do it in weeks while making sure to handle all burdens for you, leaving you time to focus on your core business.

eSIMs increase dramatically. Although we've said that for many years now, the current demand from OEMs for eSIM is greater than ever. Further growth will be driven by big consumer brands like Apple, Google and Microsoft – they, like us, want to simplify the process. So too many large OEMs want to climb up the value chain and simplify connectivity sourcing.

Network operators will be forced to use this technology by their customers. Consumers, Manufactures and OEMs will drive the need for flexibility of connectivity.

IoT will need special attention from all the participants. You cannot continue to apply the same old business models. IoT needs flexibility, openness, partnership and simplicity to be successful.

Velos IoT has begun to open up this market, causing disruption in a positive way. When you talk to vendors and about eSIM it's all about technology, in my view the solution always eats technology so if you don't create solutions to fit customers' needs, someone else will. Join us in our journey to open up the market and make.
If you would like to learn more about Velos IoT's eSIM and eSIM profiles, download our free white paper from the link below.
Speak to a Velos IoT expert
Related articles


Todays' smart retail environment needs a network strategy that includes secure IoT connectivity....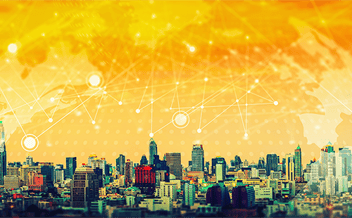 In the world of IoT, you need several ingredients to get your M2M project up and running. The two...