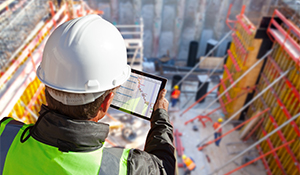 The construction industry is among the many under pressure for optimisation and sustainable growth, driven by the development of smart urban cities. Construction will account for about USD 12.9 trillion in global output by 2022 and is predicted to grow globally by 3.1% by 2030. Its demand and spending are growing rapidly in an attempt to answer the need for housing for the fast-growing global population.
However, the industry faces unique challenges on a global scale. Despite continual stable growth underperformance, constant project rework, labour shortage and lack of adopted digital solutions cause production delays and a worrying 1% growth in productivity.
The construction industry is one of the slowest-growing sectors for IoT adoption and digitalization. To put this in numbers:
Only 18% of construction companies use mobile apps for project data and collaboration.
Nearly 50% of the companies in the field spend 1% or less on technology
95% of all data captured in construction goes unused
28% of the UK construction firms point out lack of on-site information as the biggest challenge for productivity
And yet
70% of the contractors trust that the advance of technology and software solutions, in particular, can improve their work.
To sum up the data, the construction industry is open to digitalization and IoT, but the advancement is slow and difficult, due to the specific needs of the field. When we talk about technology implementation on the construction site, IoT can help with project data collection, environment condition monitoring, equipment tracking and remote management, as well as safety monitoring with wearables.
However, the implementation of IoT for construction sites calls for careful planning and calculation of costs, as well as trust in the technology. Here is where private LTE networks can come into play and help construction companies take initial steps toward advancing their digitalization.
What is Private LTE?
Long-term Evolution or LTE is a broadband technology that allows companies to vertically scale solutions for easier management, improved latency, range, speed and costs. LTE is a connectivity standard used for cases with multiple devices with multiple bands and for global technologies. For construction sites, this would mean LTE can connect all devices on-site, including heavy machinery, mobile devices, trackers, sensors and anything else that requires a stable uninterrupted connection.
LTE requires companies to connect to an MNO and depend on local infrastructure to run the network, much like Wi-Fi. Private LTE, on the other hand, allows companies to create and operate an independent wireless network that covers all their business facilities. Private LTE is often used to reduce congestion, add a layer of security and reduce costs for locations with no existing infrastructure, where construction sites fall into.
Why Private LTE for construction?
When it comes to the particular needs of construction companies, private LTE offers the following benefits, over public LTE and Wi-Fi.
Network ownership and autonomy
Private LTE can be seen as creating a connectivity island on the construction site, where all company devices and machinery can be monitored and controlled by the company network team. Owning the network increases flexibility because businesses do not need to rely on local providers for making changes, creating additional secure networks or moving devices from one network to another.
Construction sites do not often come with suitable networks in place, so putting your own one up whenever needed is just as important as being able to take it down quickly. With private LTE, construction companies can do it as they see fit.
Private LTE can optimise the cost of running a construction site, not just by providing stable connectivity for IoT implementation, but also from a pure network running point. For example, Wi-Fi is often not sufficient for serving large construction sites and may require a number of repeaters to cover the area, which increases the running cost. Private LTE can run on a single tower and can be combined with CBRS for further cost reduction. This makes it ideal for locations that would incur high infrastructure installation costs.
With private LTE, companies can control network access, preventing unwanted users or outside network interference. This is critical for securing project data and device access. Private LTE allows for setting up specific levels of security access for different on-site members.
Network ownership also allows teams to use real-time data to make timely decisions on consumption, device control and management, as well as react in case of emergency. This can further help increase the on-site safety of the team.
Compared to public LTE or Wi-Fi, private LTE networks are simply better performing when it comes to hundreds of devices. Because the network is private, it allows the usage of connectivity management platforms for control of individual SIM cards (connected devices), traffic optimisation and control. Public LTE and Wi-Fi networks are often not equipped to handle multiple devices on the site, let alone underground projects, where there are barriers to the network. Uninterrupted performance is also key for real-time data and employee safety at high-risk construction sites.
Private LTE is a technology widely applicable for manufacturing, mining, cargo and freight, as well as for utility, hospitals and smart cities in general. It is considered the stepping stone for 5G implementation, because of its capacity and it is agreed to be the gateway for future-proofing network access.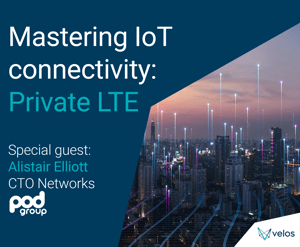 While the implementation of NB-IoT is progressing, we at Velos IoT have already developed solutions suitable for future IoT connectivity. To learn more about private LTE, watch our deep dive into the topic with Pod Group.
We have recently rebranded from JT IoT to Velos IoT, but our resources remain always available. If you want to know more about Private LTE, watch our deep dive into the topic with Pod Group.
Speak to a Velos IoT expert
Related articles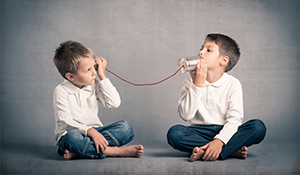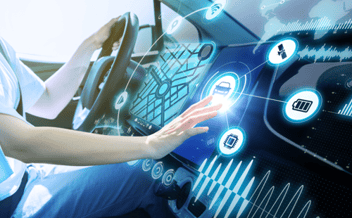 The Internet of Things is helping to turn the concept of a connected car into a reality with aid of...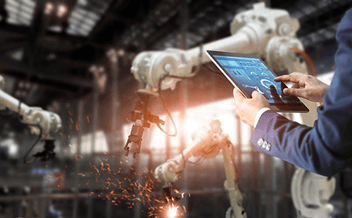 IoT services have the potential to add enormous value and limitless reach to industrial businesses.