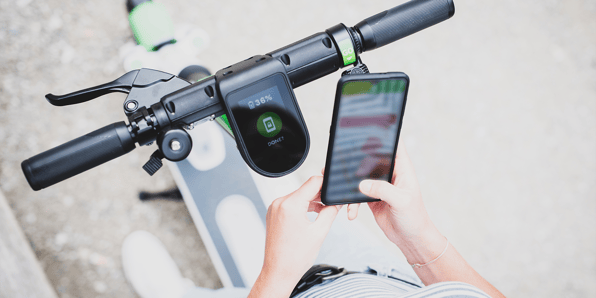 The micro-mobility market is a rapidly growing sector, with success in countries worldwide. One of the most booming sectors within smart mobility is the e-scooter, with a projected 125.4 million users by 2026.
However, like any new market, this growing sector comes with a batch of unique challenges. Not the least of which is connectivity.
In this post, we're going to cover the ins and outs of connectivity.
What are the common challenges in e-scooter deployment?
First, let's go over the primary challenges facing e-scooter deployment. We can better see how connectivity serves as a cornerstone of e-scooter success by understanding these obstacles.
Battery life
Keeping scooter batteries charged will always be a concern with e-scooters. Since deploying charging stations alongside scooter deployments is unwieldy, especially across cities, most e-scooter businesses have left charging up to users. Some companies have encouraged users to charge scooters at their homes and give them compensation or free rides in return.
For this kind of system to work, you need to know when a scooter's battery is running low. And it's equally important to find out where a scooter is and share its location with users.
Security
Like any IoT device in the field, there is a significant security risk surrounding e-scooters.
The first type of risk involves physical damage and vandalism. Without connectivity, people can damage, steal, or otherwise decommission your scooters without your knowledge. Building deterrents and keeping up with devices after they've been damaged is crucial to maintaining your scooter fleet.
E-scooters also face digital security risks. For example, they can be hacked in various ways, including through your network. It's vital to make sure your connections are safe and secure.
Connectivity quality
And of course, you have to consider connectivity quality. Maintaining connectivity quality in multiple cities in a single region is challenging enough. You need to expect dead zones or users riding scooters into areas of low connectivity, along with other potential errors that cause connectivity to drop unexpectedly.
This problem is amplified when you deploy smart mobility e-scooters around the world. Having scooters available in multiple cities and countries significantly reduces the level of control you have over your connectivity.
Most IoT providers aren't equipped to keep your devices connected globally. This can limit where you can deploy or even force you to take on multiple connectivity partners at once, complicating your operations.
Do you have the network coverage you need?
Logistically, this last challenge can preset the most significant obstacles. Not only are most providers unable to provide the kind of connectivity e-scooter deployment requires, but there are also local regulations on connectivity that you have to consider.
All of these complications can get in the way of ensuring your hardware delivers the best connectivity performance possible. You need to know which type of connectivity can provide the performance you need and find the right provider(s) for that connectivity type.
Staying on top of your device tracking
Next, your connectivity solution should help you stay on top of your device tracking. As covered, this is key to keeping up with scooters in the event of theft, damage, or low battery.
You'll not only need reliable connectivity to keep up with the location of each of your e-scooters but also when you have a weak signal. When searching for a provider, check that they can deliver location data even if a device has a weak connection.
How secure is your e-scooter?
E-scooter security is crucial and challenging to maintain. A report by Mashable discovered that individuals could steal and hack a scooter for less than $40. And this was not overlooked by users. The same report found that, on average, scooters are often vandalised beyond use or stolen within just two months of being deployed.
But this doesn't have to happen. With proper security and solid connectivity, you can prevent these pitfalls.
Charging your e-scooters
Finally, you need to know how you plan to charge your e-scooter fleet. Will you have docking stations available for charging scooters, or will you leave it up to your users to charge them on behalf of your business?
You'll also need to know how long each e-scooter can last before needing to be charged. Connectivity can help provide you with this data and keep tabs on when an e-scooter's battery will need topping up.
Securing your e-scooter fleet with the right IoT provider
Fortunately, this market is on the rise, and its challenges are declining. Businesses can learn from the success that bike-sharing services have seen and partner with an IoT provider like Velos IoT for globally available, secure roaming.
Speak to a Velos IoT expert
Related articles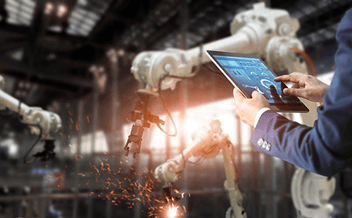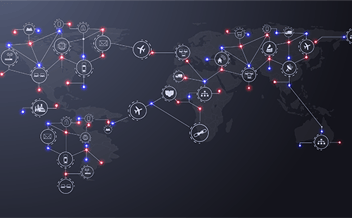 IoT connectivity is one of the essential parts of a successful IoT platform. More and more...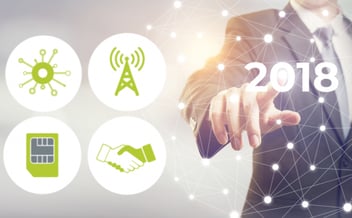 Why is IoT enablement so important for your business? Having IoT enablement in your business is a...