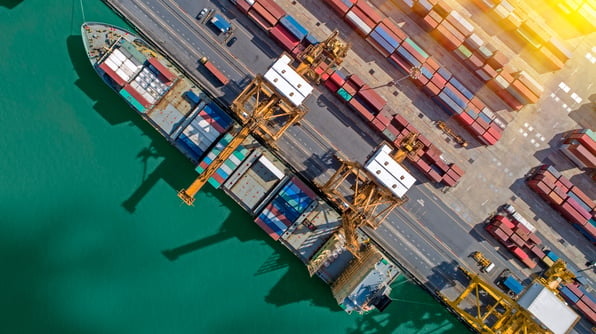 IoT asset tracking presents an exciting and versatile opportunity for a myriad of industries. As it is a versatile solution, though, it isn't one-size-fits-all. Businesses will need to identify their specific needs for asset tracking using IoT and then invest in the IoT technologies that align with those needs.
In this guide, we cover the top use cases for IoT asset tracking. Some businesses might only have an opportunity for one use case, while others can be most effective by investing in multiple strategies.
The top use cases for IoT asset tracking
Logistics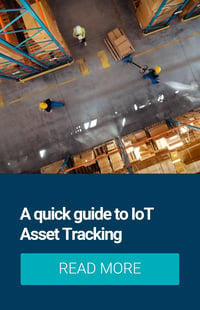 The first and most popular use for IoT
asset tracking
is in logistics. You can attach tags to transportation, crates,
packages, or individual items. They are then connected to a long-range tracking solution (such as cellular) and

monitored as they move through a supply chain.
Over the short term, businesses can use IoT asset tracking in logistics to reduce loss and theft. Over time, companies can collect the data generated from their asset tracking to find lags and issues. You can use this to streamline operations based on new data resources.
Local warehouses can use this kind of asset tracking to keep track of items as they move through the warehouse. In these cases, passive solutions like RFID can be effective.
Telematics
Telematics poses one of the most significant opportunities for IoT asset tracking, and in many ways, necessitates it. Certainly, telematics use cases rely on long-range networks. Cellular is currently the best option for most telematics use cases, as it allows for uninterrupted global connectivity and high-data transmissions.
The telematics sector can use IoT technology to prevent vehicles from leaving a geofenced area, monitor vehicles as they move through an area, and as IoT becomes more widespread, provide rich data about the route and tasks performed by a vehicle.
Additionally, IoT tracking can provide organizations with the data they need to optimize routes for fuel efficiency, time, or a combination of the two.

Health tracking
In terms of priority, few industries depend on technology advancements like IoT asset tracking as critically as healthcare. For this sector, asset tracking is most useful in two areas.
The first is in the tracking of high-value equipment. As expensive equipment is moved through a hospital and potentially even shared between facilities, IoT can track its exact position the entire time.
The second area that IoT can help with is the tracking of individuals. Hospitals can use patient monitoring to reduce confusion and errors, keep track of a patient's journey and treatment through a healthcare facility, and monitor patients at risk of wandering.
Pet monitoring
Pet monitoring as a form of asset tracking is nothing new, with microchips becoming a standard for decades. With widespread internet connectivity, however, keeping track of lost pets in real-time is now a possibility.
On the surface, traditional cellular networks seem like the best solution for keeping track of pets, as these networks will maintain the animal's location even when they leave home.
However, it's unnecessary and expensive to keep a pet's tag connected over cellular connectivity 24/7. As an alternative, you can couple a short-range solution like Bluetooth with cellular.
This way, Bluetooth can be used when pets are at home and then manually or automatically traded for cellular connectivity whenever pets leave home.
Construction and equipment
Similar to logistics, there are countless ways that the construction industry can implement IoT asset tracking.
Construction vehicles can be tagged to monitor usage and location, giving more precise insights into how they can be used more efficiently and address liability.
Construction companies can track materials the same way that logistics companies track packages and goods. Tags can be attached to building materials to create more accurate and efficient deliveries and reduce loss.
Expensive or frequently used equipment like dollies and power tools can be equipped with tags to reduce the chances of them getting lost and reduce the time spent looking for tools.
Law enforcement
Monitoring and asset tracking are already core concerns within law enforcement. Improving both with IoT is a natural advancement in this field.
Equipment like vehicles, weapons, and armour would benefit significantly from IoT tracking. Not only could IoT be used to provide positional data on this equipment, but it can also report when the equipment was in use for more objective evidence in trials.
Law enforcement can also use IoT asset tracking to reduce evidence loss or tampering.
Speak with the IoT experts to see how your organisation can invest in IoT asset tracking
The use cases listed throughout this article only scratch the surface. As your organisation starts to invest in IoT and as the technology advances, the opportunities presented by IoT asset tracking will grow considerably.
If your business is looking to invest in IoT, reach out to the team at Velos IoT and see how the technology can uniquely benefit your company.
Speak to a Velos IoT expert
Related articles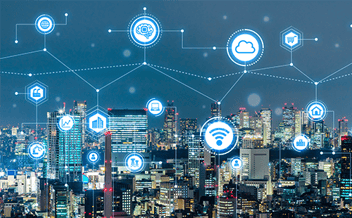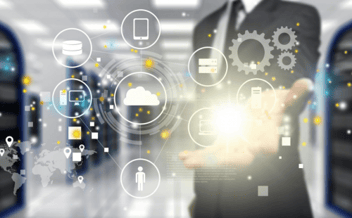 Take full control of IoT devices with a managed IoT connectivity platform that empowers you with...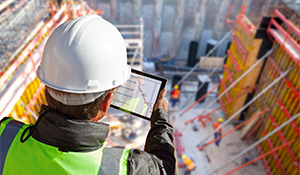 The construction industry is among the many under pressure for optimisation and sustainable growth,...