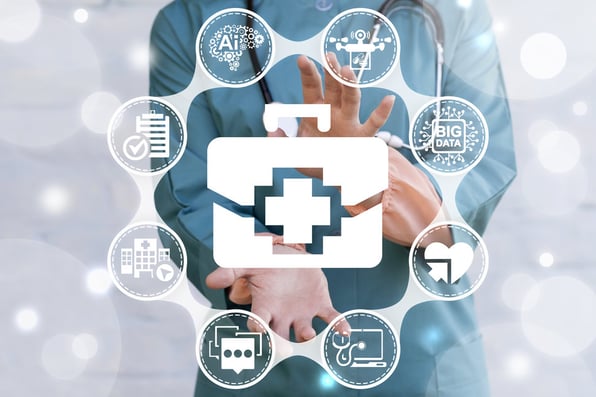 While many industries are entering the throes of digital transformation and embracing the Internet of Things, many commercial IoT applications simply improve operations or cultivate a competitive advantage. IoT in healthcare is particularly exciting because of its singular potential to improve the health, safety, and quality of life for people everywhere.
While healthcare IoT connections are expected to proliferate, the road won't necessarily be smooth. According to one study, 76% of IoT projects fail. 1 Medical IoT endeavours have mission-critical needs that require the right mix of technology and strategy.
Benefits of Healthcare IoT
Smart medical devices are already making healthcare more affordable, accessible and efficient. By the end of 2020, it's predicted there will be over 161 million healthcare IoT connections worldwide.
Many of these will be remote patient monitoring devices, which enable doctors to observe and analyse patient health metrics during everyday activities for fast responses and expedient diagnoses. For instance, m-Health's m-CARD sends a user's round-the-clock ECG data to a secure analysis centre to detect cardiac arrhythmia.
IoT connectivity is also used in devices and therapies like prosthetic limbs, surgical instruments, inhalers and cancer treatment. It's estimated that 68% of medical devices will be IoT connected by 2022. This technology is poised to improve the patient experience and generate powerful data for medical research.
4 Biggest Challenges of Healthcare IoT Deployments
These devices demand robust platforms skillfully integrated into existing systems and infrastructure. For a successful project in healthcare IoT, the following conditions must be met.
Reliable Connectivity

Network failures aren't acceptable in devices that require real-time access to data, as many medical devices do. Maintaining connectivity is especially challenging in mobile devices like wearables, which travel anywhere the patient does, across borders and coverage zones.

Cellular connectivity is often the best solution for IoT deployments that cover a large geographical area. With an open roaming, non-steered SIM card, IoT devices can automatically switch between networks and stay connected to the strongest available signal. The number of networks that may be accessed depends on the SIM provider's roaming relationships and the location of deployments. For example, Velos IoT has global roaming relationships with 600+ networks across 210 countries and territories

Since there are many sub-categories of cellular connectivity, you must also match the type of network with the price point, speed, and video or voice capabilities that your devices need. Download our quick guide to IoT connectivity to better understand your options.

Cybersecurity

Anything connected to the internet can be hacked and IoT devices are no exception. Healthcare technology requires layers of security because of its sensitive nature and regulations in place to protect patient privacy.

A private IoT network is an essential starting point. VPNs, APNs and IPsec protocols create a private environment only accessible by authorised devices. These efforts keep data contained within the private network and off the general internet. They work in tandem with robust data management practices, clear boundaries of ownership and your organisation's security rules in the fight against breaches, hacks and leaks.

Scalable Platforms

For healthcare IoT to succeed, it must be supported and seamlessly integrate into the greater healthcare system. Patients, doctors and other authorised professionals must be able to use the devices, monitor their status and/or troubleshoot them remotely.

This requires a scalable, flexible and user-friendly IoT platform that can adapt to specific use cases, preferably with a solid support team to assist with solution design and help ensure a smooth integration.

Cost

Because of the demands outlined above, healthcare IoT projects can quickly become cost-prohibitive, especially in competitive environments where different departments must stake their claims to limited funding. Leverage expert advice to make informed decisions, avoid wasting time and resources, and to help build the business case for your IoT project. Contact us to describe your goals in healthcare IoT and learn more about the most effective solutions.
One Source for Healthcare IoT SIMs, Platform and Connectivity
Learn more about IoT in healthcare with these resources from Velos IoT:
---

[1] newsroom.cisco.com/press-release-content?articleId=1847422
[2] businessinsider.com/the-global-market-for-iot-healthcare-tech-will-top-400-billion-in-2022
[3] econsultancy.com/internet-of-things-healthcare
[4] deloitte.com/global/en/pages/life-sciences-and-healthcare/articles/medtech-internet-of-medical-things
Speak to a Velos IoT expert
Related articles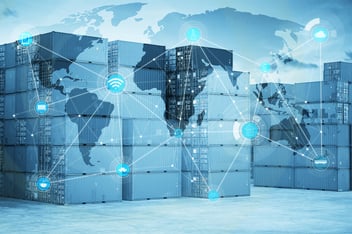 Asset tracking
, also known as asset management, is the practice of tracking physical assets as...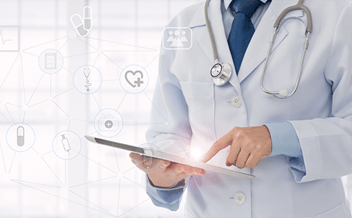 Remote Patient Monitoring (RPM) is becoming increasingly popular among patients and the healthcare...