Smart technologies for home use have transformed the way we live. IoT has paved the way for smart home security, letting you control your home while you are away.
Thanks to IoT, you can change the temperature, lock the doors, turn off the lights, and even turn on your TV while you are away.
The Smart home has made it easy to connect any electrical appliance in the home to a web browser. Using a central control system to enable automation of the home. IoT in the home is being powered by voice-activated assistants such as Amazon Alexa and Apple's Siri. You can now configure these devices to control most smart devices in your home.
What is a Smart Home?
A smart home connects devices and appliances in your home, so they can talk to each other. Using IoT to enable remote monitoring and management of appliances, lighting and heating.
What are the benefits of Smart technologies for home use?
The smart home brings numerous benefits, such as convenience, energy efficiency, and security. As a result. making our lives easier, more convenient, and more comfortable.
Homes have become more convenient with smart devices using voice controls for lighting. Heating temperature controls using smartphone apps. Along with automation of garage doors and front door opening.
IoT is helping to drive energy savings. Installing homes with Smart thermostats is helping to reduce heating and cooling usage. As a result, gas and electric companies provide rebates for using smart thermostats.
Smart home security
Advancements in smart home security technology help to give better peace of mind. You can control your home alarm, and view your IP camera from your mobile phone.
Objects or devices connected to the smart home have the ability to alert you to messages. For example, if your front door opens while you are on holiday, you receive a message on your phone. Or if your TV is removed you get notified.
The possibilities of smart home security applications are endless, thanks to IoT.
Speak to a Velos IoT expert
Related articles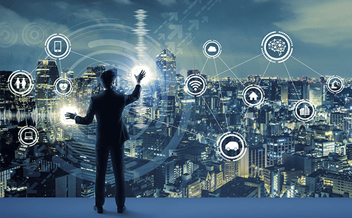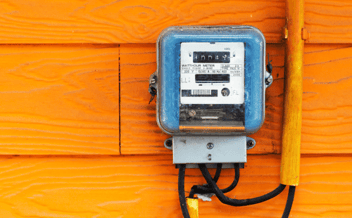 With the development of a better and more reliable smart grid, connected sensors, like smart...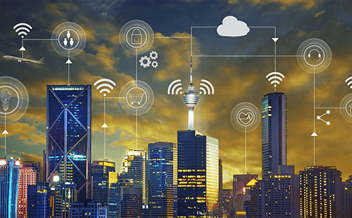 The idea of the "Smart City," is something we've been dreaming of since the days of The Jetsons and...