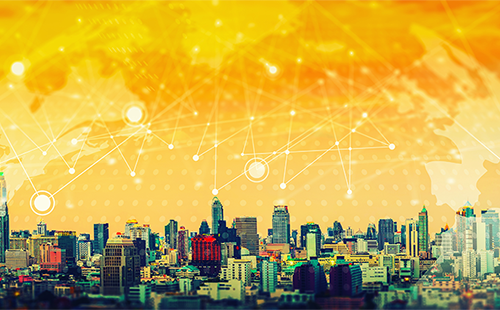 In the world of IoT, you need several ingredients to get your M2M project up and running. The two main components of any IoT project, though, are your IoT devices and your connectivity. Whatever you use to keep your devices connected with one another, or the cloud - be it Wi-Fi, Bluetooth, cellular data, etc. - is what puts the "I" in "IoT".
What Is Global IoT Connectivity?
Global IoT connectivity is the idea of having a connectivity solution that keeps your devices connected, no matter where they are in the world. Moreover, since Bluetooth and Wi-Fi are both proximity-based solutions, the best option for keeping your devices connected globally is cellular networks.
Mobile networks cover a large area, can manage a substantial number of devices and are very reliable. The issue with mobile networks, however, is that there aren't very many that offer truly global connectivity; instead, their service will only cover specific regions. This means that to achieve global connectivity many IoT projects will rely on multiple connectivity providers, which can create a complicated connectivity model.
Why Is Global IoT Connectivity Important?
Global connectivity is vital within the IoT industry for a few reasons. The first is that IoT devices are often mobile. Take a fleet of autonomous vehicles, for example. The further these vehicles travel, the more extensive the range of connectivity they'll need. Otherwise, your IoT devices could end up falling off the grid, and we've all watched enough TV to know what happens when advanced, internet-enabled tech goes rogue.
The second reason that IoT connectivity matters is that it directly impacts how large or small the scale of your IoT project is. If you can only keep your devices connected within a specific city, then your M2M is going to be stuck in that city until you find a broader solution.
Not every IoT network needs global connectivity. If you're just using IoT to improve your retail storefront, then keeping your connectivity local can be the way to go. However, if you have roaming devices in a broad area or scattered across the world, then you need a solution that is wide-scale and reliable - a.k.a., a global connectivity solution.
The Benefits Of Using A Single IoT Connectivity Provider
Technically speaking, you could use a handful of telecom carriers to provide you with "global" connectivity. However, this can be complicated to manage, as each will have differing fees, options, terms, contracts, and so on. The best way to keep your network connected is through a single, global IoT connectivity solution.
There are several benefits to sticking with one IoT network provider. First and foremost, simplicity. Only having one carrier means you only need one kind of SIM card in your devices, you only have to manage one contract, you always know which devices are connected to which network, and so on.
A global network solution also means that your devices will always be connected, no matter where they are. The right global network provider will have backup network solutions in place, so if your devices can't connect to one form of cellular network, there will be another option available. You can easily oversee your IoT network as well through a single management console. And lastly, you can deploy your devices anywhere in the world with complete peace of mind.
Simplifying Your Connectivity
Creating and managing an IoT system is a delicate balancing act. There are a ton of moving parts - both figuratively and literally - that all need to work in harmony for your network to run successfully. This means that in order to ensure your M2M project runs smoothly, you need to simplify it in as many ways as possible.
Keeping your connectivity simple, global, and reliant on a single, dependable provider will reduce the complexity of your IoT system significantly. When you only have one global telecom provider, your device activation, SIM cards, connections, and network management are all handled at a single, organised source. This also frees up your resources to focus on other aspects of implementing and maintaining your IoT system.
Having a single connectivity provider means that you can more easily make changes to your network, keeping your business flexible and agile.
How To Find The Right Connectivity Provider
Finding the right connectivity provider can be a daunting task. Understanding what you need and what kind of technology goes into IoT connectivity will make it a much simpler task.
Finding the right IoT connectivity provider is all about knowing which questions to ask. "Do you have global connectivity?"; "How easily can your connectivity solution be implemented?"; "How reliable is your connectivity, and is it backed by guarantees?"; "Do you offer a solution for easily managing my IoT fleet?"
These questions, coupled with thorough research into a provider's reputation, will help you find the right provider for your IoT needs.
Conclusion
Launching your IoT system on a global IoT connectivity solution is one of the best ways to keep your network manageable. It simplifies your set up, keeps your devices connected no matter where they are, and offloads a substantial amount of the workload that goes into maintaining an IoT fleet.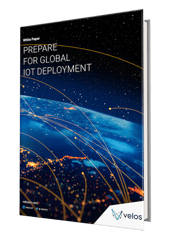 Read more on the topic of IoT connectivity and how to apply it to your M2M projects in our IoT Deployment white paper.
Speak to a Velos IoT expert
Related articles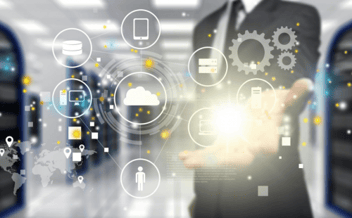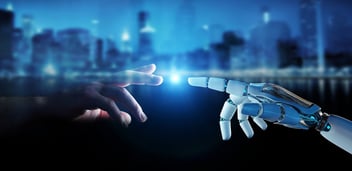 IoT drives progress in nearly every industry, including robotics, a field that's growing in leaps...

Todays' smart retail environment needs a network strategy that includes secure IoT connectivity....