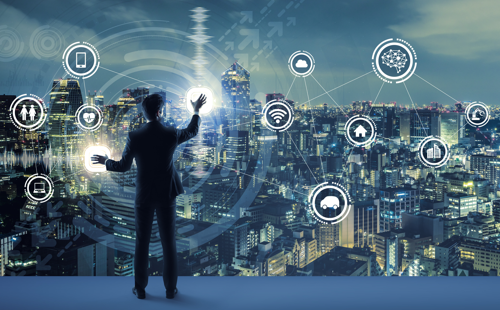 The Velos IoT Nomad IoT Connectivity Management Platform gives you full control over the connection and management of IoT devices for eSIM, cellular and LPWAN. Delivering cost-effective device connectivity and administration over multiple networks.
How to Realize Your Full Device Connectivity Potential?
For any business or enterprise to realise the full device connectivity potential, there are three things needed to reap the benefits of a global-scale service:
The IoT device connectivity management solutions need to match your requirements.
SIM management needs to be easy to use.
Real-time visibility and management of every IoT device connected are of essential importance.
The Velos IoT Nomad Platform provides easy-to-use, secure connection and management of your IoT devices. Consequently, you can manage the lifecycle of your IoT device connectivity in real time. Moreover, it offers monitoring and diagnostics to support your entire SIM estate.
Furthermore, you can activate entire fleet SIMs at a touch of a button with fast and simple bulk activations. As a result, saving time with bulk operational tasks and enriches visual data analytics. In addition, you can customize the detailed reporting to match your requirements.
Most noteworthy, with Nomad, you can identify SIM behaviour and manage connectivity 24/7. As a result, increasing the efficiencies in your IoT business.
Grow Revenue and Customer Loyalty
Grow revenue and customer loyalty with real-time insights and controls using Nomad. Because of utilising detailed reporting from the IoT Connectivity Management Platform, it is easy to monetise connected services.
Real-time monitoring and diagnostics enable actionable insights. As a result, customer loyalty is increased due to a high level of service performance.
How to take Full Management and Control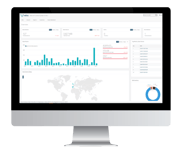 Nomad IoT Platform gives you full control, from ordering SIM cards to activation. You can update offers and products at the device level. And most importantly, the Velos IoT Nomad self-service platform provides you with total control and visibility of your SIM estates.
Order SIMs
The online SIM ordering feature enables the selection of quantity based on deployment needs. Also, you can select the best SIM form factor for your device, such as;
2FF (Standard Size)
3FF (Micro Size)
4FF (Nano Size)
QFN8 / MFF2 embedded chip
All form factors available are eUICC (eSIM) compatible. Consequently allowing ultimate network operator flexibility.
Modify Tariff offers and products at a device level
Changing tariff profiles is easy with the Nomad IoT Platform. As a result, you can update or change the tariff offer at the device level. Furthermore, you can define network selection priorities for individual countries. These are then set based on signal strength and price. In addition, data consumption caps for each individual device can be set as part of the service profile.
Configurable custom fields
The custom fields are configurable to your needs. Added or removed at any time. Use the custom fields to assign SIMs to a specific device. This will give you the ability to see which devices are consuming the most data. You can also assign devices to groups or individuals to help identify misused devices.
Smart Device connectivity management
Device connectivity management enables you to activate and manage your connected IoT device deployments.
Most noteworthy, smart device connectivity management gives real-time information on the status of your devices. As a result, you can analyse current and historical data for each individual device. Also, it gives a quick view of the serving network and associated network elements for each device.
Furthermore, you can use the interactive map to view and track device movements and connectivity on the go. As a result, this enables users to view the location of each individual device.
Individual & bulk SIM operations
Nomads SIM estate management comes with a feature-rich, user-friendly navigation interface. Therefore, this enables you to activate an individual SIM or in bulk. Also, it allows other actions such as suspend, resume and terminate. Finally, the 'refresh' of the network connection is used to help resolve device connectivity issues.
Track SIM inventory
Track your entire SIM estate with the SIM inventory pie chart. This displays in real-time how many SIMs are on-stock, productive, suspended or deleted.
Set up watchdog and alerts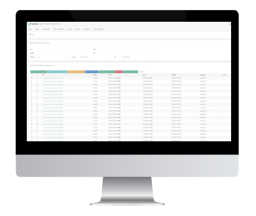 Nomad watchdog alerts allow you to define when and why you receive alerts. Watchdogs can be set to each individual SIM card, depending on your requirements. So, when your SIMs approach their data limit, you will avoid charges for over-usage.
You can configure the alert to send an email alert or suspend the SIM and provide an email alert.
When a watchdog is activated, the device appears on the home dashboard in Nomad, and you get an email alert.
Set and change SIM status
In real time, you can set and change your SIM status. At a click of a button, you can activate, suspend, resume, terminate or refresh your SIM status.
Send and receive SMS
Use Nomad to send and receive an SMS to your devices for communication and commands.
Export SIM estate as an excel file
Accessibility of data is easy with the Nomad IoT connectivity management platform. You can export your SIM estate as an excel file, enabling you to use the data on any system.
Branded UI
The Nomad customer-branded UI (user interface) gives you the ability to brand the IoT platform. Give easy access to all connectivity and billing information with your brand.
Only pay for the data you use
With the Nomad IoT Platform, you only pay for the day you use it; this saves you time and money. For more about SIM management use of the Nomad IoT Platform or API, please visit our IoT Platform page. The platform enables access to all connectivity and management capabilities. Designed for service partners, manufacturers and alike.
Request a Free Demo
Interested in seeing Nomad in action? You'll learn more about the platform features and find out how Velos IoT can help you develop your IoT product.
Speak to a Velos IoT expert
Related articles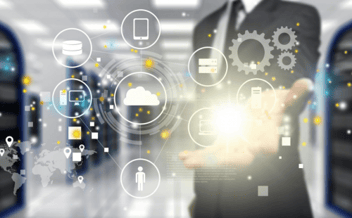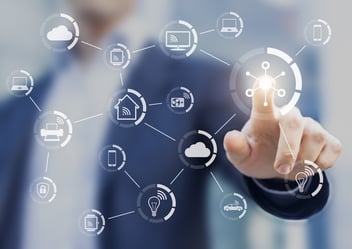 There are many elements in a successful IoT deployment. Apart from hardware, connectivity, and...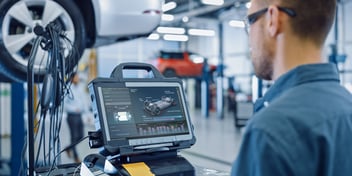 Implementing vehicle telematics and fleet tracking systems has become far more affordable in recent...