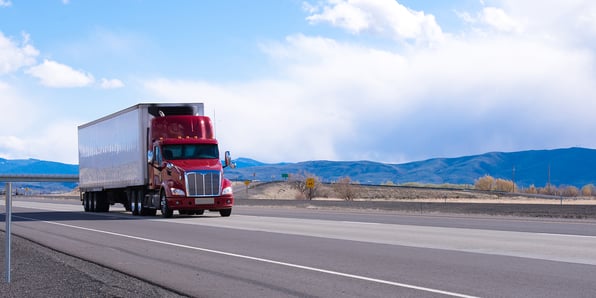 Global IoT deployment is one of the most useful yet complex applications of IoT. In short, global IoT deployment means being able to communicate with devices no matter where they are in the world, even if they are constantly on the move. This technology is incredibly exciting.
The importance of global IoT deployment
Imagine that you're importing perishable goods from the Mediterranean to China by land. Your customers are expecting you to know exactly where the shipment is, in what condition and to be able to guarantee delivery dates. In addition, given the long-distance journey, as a business, you would also want to know the state of the transportation vehicle. Even though the imports are crossing multiple borders, with global IoT, you can pinpoint their location and get the vehicle telematics as needed.
Your on-board sensors could be monitoring the cargo temperature and light, door positions – open or closed – and location, warning you in case of a leak in the container or tampering with the goods. This real-time information allows you to immediately contact the cargo company and fix the issue before any damage is done. With the IoT-powered data, you can make sure your goods arrived when you said they would, undamaged and your customers are delighted.
However, many companies never see the benefits of global IoT because they can't overcome deployment complexities. So, let's look at some advice to make your global IoT deployment go smoothly.
6 Tips for successful global IoT deployment
Device design and manufacturing
Many device manufacturers, technologies, and platforms currently support global connectivity. As a result, your IoT devices should be flexible enough to work with a wide range of technology standards, partners, and systems, rather than being locked with one specification.
Network standards are constantly evolving through 3G, LTE, LTE-M, and soon 5G, but different networks and countries are in various stages of adoption of those technologies driven by regulatory, commercial, and technical constraints. As a result, devices need to be able to work with the available IoT Connectivity option and switch seamlessly between standards.
Devices also need to be durable and able to operate under various conditions. Fragile, complex devices won't stand up well to the demands of global deployment. Keep the design as simple and solid as possible, and test your devices for durability before full-scale production and deployment.
Avoid permanent roaming challenges
Some countries prohibit devices from continuously roaming on networks inside their home country. However, incorporating technologies like eSIM lets IoT devices connect to a home network as a local subscriber without changing SIM cards in the device. Countries where such restrictions apply, include Canada, Brazil, and Turkey.
Switching networks with eSIM is seamless but requires rigorous testing and preparation before implementation. Consider carefully which countries your devices are manufactured in and where their end users live to understand if you need eSIM or roaming.
Choose the right connectivity partner
Your connectivity partner needs to be as flexible as your device. Futureproof your global IoT deployment by choosing a single partner with global network agreements instead of adding complexity by signing with connectivity partners in each region your devices travel through.
The right connectivity partner will offer backup network options to keep your devices connected to the strongest available signal wherever they are. To do so, your IoT provider needs pre-existing relationships with local mobile operators to get access and better pricing for your devices.
Focus on security
Protect applications and networks using security tools like VPNs and secure protocols HTTPS. Consider each data transfer stage and make sure you take the appropriate precautions.
Software is not the only consideration. It would be best if you aimed to design your hardware for security.
Check on your connectivity partner's security arrangements. They will be dealing with your data, and as cyber threats rise, every step of the IoT chain needs to be secure. The right connectivity provider can offer you a network security option to bundle with your on-device security.
For mobile assets, such as scooters, embedding the IoT SIM card could be a good solution against SIM thefts. Ensure your connectivity provider can support you with both embedded and regular SIMs.
Scalability
Your chosen IoT provider should be able to scale up to handle your growing connectivity needs.
As your device estate grows and you explore new markets, you will need a flexible provider who allows you to start locally but expand globally. With a large estate or fleet, you will have to deal with more connected devices in different locations. Select a partner that can offer you connectivity in your selected regions and a way to manage the connections, and access people have to your assets. Grow your estates with control and visibility.
Flexible device connectivity management
Design things with the future in mind at every stage of your global IoT deployment. As your deployments grow, making choices that support this growth will help your IoT deployment in the long run. Try to make sure your connectivity, data management, and device management solutions are flexible; not all connectivity providers are flexible enough to timely address your needs.
Using connectivity platforms that have easy to use dashboards and robust reporting, will give you access to the status of all devices and warn of any problems that might require manual intervention.
Take advantage of global IoT deployment with an expert partner
Velos IoT's Prepare for Global IoT Deployment whitepaper goes further into these topics to help businesses take full advantage of global IoT deployment.
Speak to a Velos IoT expert
Related articles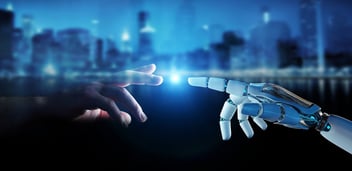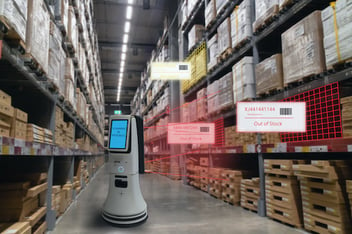 The service robotic market is an exciting space — using robots to assist everyday people in menial,...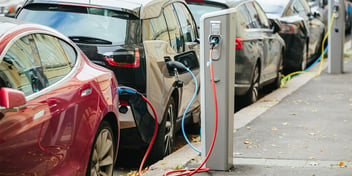 Electric vehicles (EVs) are the future of transportation, presenting a clean and energy-efficient...