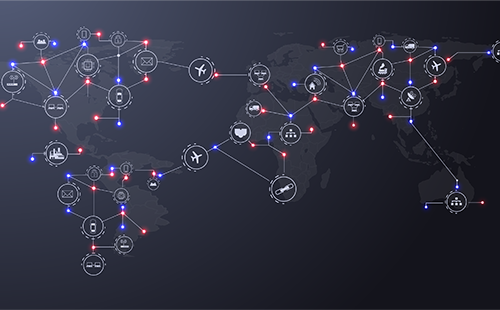 IoT connectivity is one of the essential parts of a successful IoT platform. More and more connectivity options are becoming available, and choosing the right option is an often overwhelming process.
In this article, we'll explain the differences between the available options and which one is best suited to your business's needs.
What Is IoT Connectivity?
As the name so subtly suggests, IoT connectivity is the service you use to keep your IoT platform connected. Your software, hardware, devices, monitors, and all these things will need to be connected constantly to keep your platform running smoothly.
Connectivity is a vital component of your IoT platform. Keeping your IoT platform connected is a bit more complicated than keeping your phone or computer connected to the internet. IoT systems can consist of thousands of connected devices and are spread across multiple countries. That's why choosing the right IoT connectivity option is extremely important.
How To Choose The Right IoT Connectivity Option
The right IoT connectivity option is the one that's right for your business's specific needs. The size of your IoT network, how many devices it's made up of, how far apart these devices are, the kind of information they will be transmitting - all of these things need to be considered when deciding on an IoT connection.
IoT connectivity typically boils down to two primary factors: Performance and Range. More devices and more significant amounts of data will require more performance, whereas your connectivity range will depend on how to spread out your devices are. Keeping an IoT platform connected can be costly, so you want to pick the option to meet your needs without breaking the bank.
The Best IoT Connectivity Options
Listed below are the best IoT options that you can use to keep your platform online. A few of these aren't available in all areas yet - specifically NB-IoT and 5G. As time goes on, though, these options and more will become available.
We'll break down the differences between these connectivity options and which kinds of uses each one is best suited to.
WI-FI
We're all familiar with Wi-Fi by now, and it's a solid option for data-intensive IoT networks. If your IoT platform is primarily used to monitor, use many videos, or transmit any other large amounts of data, then Wi-Fi is the way to go.
Remember that Wi-Fi is also pretty performance-heavy, so it'll consume much power to keep your devices connected this way. Wi-Fi also came into use before IoT platforms had been conceived, so it's not as well-tailored for the technology as some of the other options.
BLUETOOTH
Bluetooth is another familiar form of connectivity, and its use in IoT is much the same as its use in other areas of technology. It's a meagre power and cost-effective way to keep simple devices connected. It can also transfer data, so long as it's in small amounts and not constantly.
While Bluetooth shines in the performance department, it struggles with range and battery life. It was created to keep wearables like smartphones and watches connected and works best for smaller, simpler IoT systems. That said, there are ways to overcome the challenges of Bluetooth - like Bluetooth bridging - that will make it work over a more extended range if necessary.
MESH NETWORKS
A mesh network is a collection of internet nodes (the routers and devices that transmit the internet to other devices) that work together to create a more extensive network. For example, say, a single Wi-Fi router has a range of about 10 meters. A mesh network would involve placing several of these routers so that all of their connections form a larger network. It's sort of like a spiderweb of the internet - you could even call it a mesh, per se.
Mesh networks aren't exclusive to Wi-Fi, making them versatile and reliable. You can have cellular mesh networks, radio mesh networks, etc. These networks are great for IoT platforms that need to keep a vast amount of devices connected. The power consumption and range will vary between the type and size of the mesh network you use.
NB-IOT / 5G
While these networks may sound like glorified CAPTCHA codes, they're some of the most exciting IoT networks on the horizon. NB-IoT (Narrowband) is a meagre power. This high-efficiency network uses a virtually untapped radio signal, while 5G is a faster and more reliable cellular network than 4G connections. Each one is becoming available quickly and will have a significant impact on the world of IoT connectivity.
Conclusion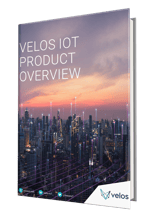 Choosing the right kind of IoT connectivity option is essential for establishing your IoT platform, so carefully weigh your options. No matter your IoT system's size, needs, or goals, there's an option perfectly suited to your business. Check out our quick guide to IoT Connectivity to learn what factors to consider when choosing the one for your business.
Making the correct choice doesn't need to take a long time. Start by checking out what Velos IoT can do to help you with your IoT connectivity. Download the Velos IoT Solution Overview.
Speak to a Velos IoT expert
Related articles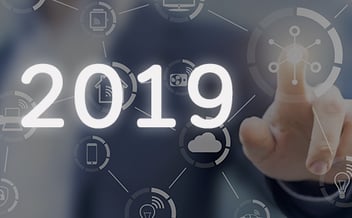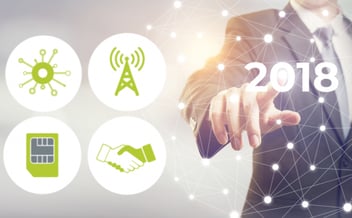 Why is IoT enablement so important for your business? Having IoT enablement in your business is a...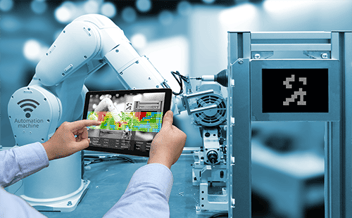 Optimisation is becoming an increasingly pressing objective for all businesses, including...