While
eSIM
technology is just starting to become available in smartphones, it has been powering the Internet of Things for years. Learn why eSIMs have become the industry standard for IoT connectivity in transportation, healthcare, utilities, and others.
[updated July 2021]
What is an eSIM?
The acronym SIM stands for Subscriber Identity Module – it's the hardware component that connects a piece of hardware, like a phone or a pet tracker, to a cellular network. Traditional SIM cards must be physically swapped out in order for the device to switch carrier networks, but new technologies now allow this to be done over the air. This is an eSIM service.
eSIM stands for "embedded SIM," which is derived from the eUICC card module but is not related to the embedded SIMs. SIMs come in many form factors for a wide variety of applications and devices, some of which are soldered onto the device, but eSIM can run on any form factor, as long as eUICC - the enabling software - is present.
Sometimes eSIM, eUICC and embedded SIM are used interchangeably because the IoT industry has made a complete mess out of naming this technology but we will try to help you navigate it from a business perspective.
Advantages of eSIMs for IoT
eSIMs present a few key benefits over traditional SIMs, which include:
One size to fit them all. eSIM solutions can run on any SIM card size and type, as long as the card is eUICC-enabled. eSIMs services are particularly valuable for devices that need to utilize embedded SIMs (MFF2, soldered chips), since it allows remote management, without the need for a physical change of the card.
Remote management for easy scalability. Massive M2M deployments may include a huge number of devices all over the world. Remote carrier switching eliminates the need to be in the same location to manage or troubleshoot an individual device's connectivity.


Flexibility and future-proofing. Having the option to swap network provider profiles as your business requires will give you more flexibility when choosing who to partner with and for how long. eSIMs can support all cellular networks 2G to LTE and now 5G, and give you more flexibility to work with NB-IoT or Cat-M, so you will never have to worry about being locked to a certain network type or carrier.
How are eSIMs used now?
eSIMs are on the way to replacing standard SIMs in both IoT devices and consumer products (ex. smart watches), but are definitely finding a more widespread use within the machine-to-machine field.
In terms of current active eSIM connections, the automotive industry leads the pack in both volume and revenue. Since eSIMs can swap networks automatically, they're the ideal choice for uses where the devices must pass through borders and coverage zones. For example:
Smart cars: OEMs use eSIMs to add connected services to automobiles, or to meet regulatory safety requirements, such as the European Union's mandate on eCall facility.
Vehicle tracking: Vehicle tracking companies use eSIMs to track fleets over borders and coverage areas.
Dash cams and other devices:

Aftermarket auto accessories such as the

Compass Asset Protection Dash Cam

add connected services to cars; Classic Tracker uses vehicle tracking to protect against loss and theft.
What are other applications for eSIMs?
Outside of the automotive and transportation industries, eSIMs help accomplish 24/7 tracking functions in healthcare, smart mobility, utilities, and other sectors.
In healthcare, eSIMs are utilised in remote patient tracking devices, which facilitate the sharing of a patient's real-time health data with their medical team.
Utility companies are adopting eSIMs for use in smart power meters and solar panels.
Point-of-sale devices use eSIMs to process payments and generate data on customer information and retail insights.
eSIMs technology is widespread and chances are, it won't be going anywhere anytime soon. The global revenue generated from the eSIM market is projected to multiply several times over the next few years.
What role do eSIMs play in IoT deployments?
eSIMs are just one step on the path to a successful IoT deployment, as the piece facilitates the connection between an individual device and the larger network.
When deciding whether or not an eSIM is right for your project, you'll also have to consider which networks it can switch between and where they're supported. The supported networks will depend on the location, the types of available local networks and the relationship between your eSIM provider and the international carriers.
For full eSIM fleet control, you'll also have to choose a solution with an IoT platform that supports your service goals and customer needs. If you're considering an eSIM, you're likely considering a use case where the devices cross-coverage areas fairly often. In that case, an IoT connectivity platform could be a good choice for your business.
Get started with eSIMs
Want to learn more about powering your next IoT project with eSIMs? Velos IoT is your partner for flexible, scalable IoT solutions like eSIM Connect, which helps you harness the full flexibility of eSIMs.
Contact us to ask questions or request a free starter kit.
Speak to a Velos IoT expert
Related articles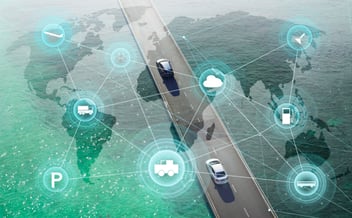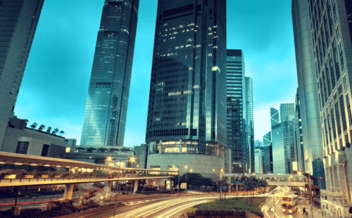 Smart cities in South Africa are being transformed with the aid of IoT platforms. Supporting...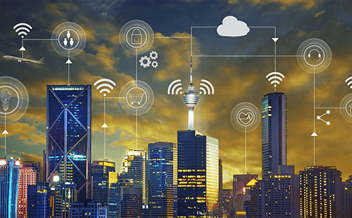 The idea of the "Smart City," is something we've been dreaming of since the days of The Jetsons and...