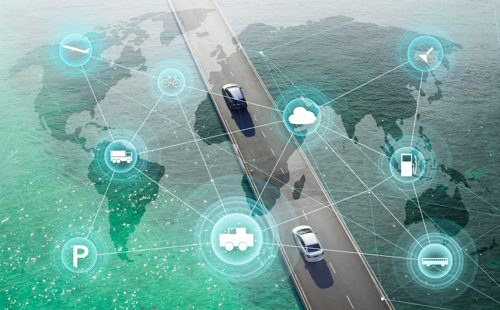 Smart transportation includes everything from traditional traffic management systems to smart signals.
As a result, city transportation departments see the increased safety benefits of vehicle-to-infrastructure communications. Consequently, they are looking for ways to deploy this technology into the city environment.
Why is Smart Transportation so important for mobility?
Cars are getting safer as manufacturers install even more advanced driver assist systems. General Motors will soon be supporting vehicle-to-infrastructure communications with its DSRC system.
We will now explore why Smart Mobility is so important. And how it tackles current and future mobility needs.
What is Vehicle-to-everything (V2X)?
Vehicle-to-everything (V2X) communication passes data from a vehicle to any entity that may affect the vehicle.
As a result, this vehicle communication system includes other more specific types of communication, such as vehicle-to-infrastructure. In addition, it uses vehicle-to-vehicle, vehicle-to-pedestrian, vehicle-to-device and vehicle-to-grid.
Why is vehicle-to-everything important?
Vehicle-to-everything increases road safety and provides environmental benefits with energy savings.
Through its instant communication, V2X allows road safety applications such as:
Forward collision warning
Lane change warning
Blindspot warning
Emergency Electric Brake Light Warning
Intersection Movement Assist
Emergency Vehicle Approaching
Road Works Warning
V2X communication uses WLAN technology. It works between vehicles when V2X sensors come within a range of each other.
Because it uses V2X sensor technology, it does not use any costly infrastructure to work. As a result, remote or little-developed areas can benefit from increased road safety.
V2X communicates a basic safety message. The BSM uses a low latency that is well-suited for WLAN, with very low data volume.
What's a vehicle to infrastructure (V21)?
Vehicle-to-infrastructure (V21) is a communication model that enables vehicles to share data. Furthermore, data collection by V21 sensors helps to support a country's highway system.
This technology can use several methods of connectivity. These include digital broadcasting, cellular communication or dedicated short-range communication.
Data from numerous sensors, including overhead RFID readers, cameras and traffic lights. Along with lane markers, streetlights, highway signage and parking meters are all used.
Most noteworthy, V2I sensor communication uses wireless and bi-directional to collect data. As a result, data can be delivered to vehicles using dedicated short-range communication.
There are many benefits to Vehicle-to-infrastructure communication for the traveller. It enables real-time advisories about road conditions, traffic congestion and accidents, along with helping to save time with road work notification and parking availability.
Traffic management supervision systems use vehicle-to-infrastructure to set variable speed limits. Also, to adjust traffic signal phase and timing to increase fuel economy and traffic flow.
Driverless car initiatives are in development. These depend on communication between vehicles and roadway infrastructure to be successful.
The benefits of Smart Parking
Smart parking is becoming more commonplace, enabling more efficient car parks. Also, they help with traffic flow by helping drivers find spaces.
In-ground vehicle detection sensors help to give instant information on space usage. This helps improve the efficiency of parking operations.
Smart Transportation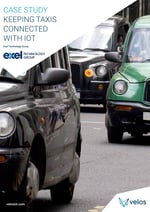 Check out how our customers tackle the challenges of smart transportation using the Velos IoT connectivity solution.
Our team is always available to help with your new smart transportation and mobility project. Please feel free to contact us with any IoT and connectivity questions.
Speak to a Velos IoT expert
Related articles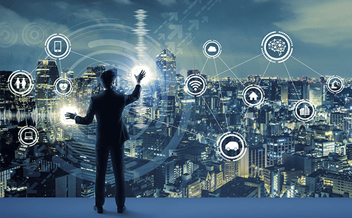 Smart technologies for home use have transformed the way we live. IoT has paved the way for smart...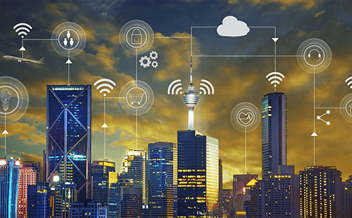 The idea of the "Smart City," is something we've been dreaming of since the days of The Jetsons and...