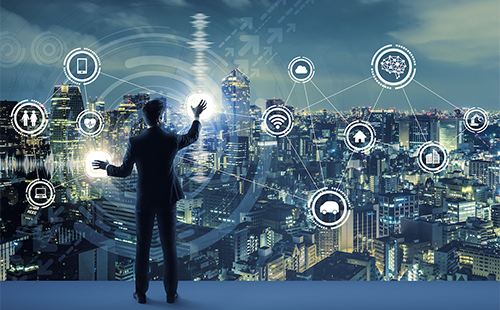 When you hear the term "Internet of Things" the first thing that comes to mind might be more of a nebulous concept than an actual implementation. Since the term covers basically any device that connects to the internet, it can include everything from coffee makers to traffic lights.
In fact, Gartner estimates that by 2020 there will be over 20 billion connected devices. The simplest way of understanding what IoT is would be by looking at how certain cities across the world, from Toronto to Barcelona, are using IoT connectivity to impact the lives of their citizens.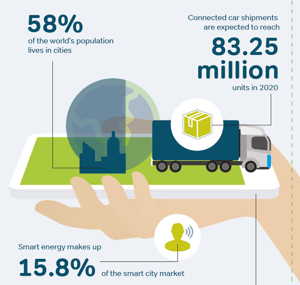 Since 2012, Barcelona has deployed connected devices across their urban systems, from waste management to public transit, to create a "network of networks"; which has increased yearly revenue by about $100 million. For example, through smart lighting, the city reports saving an addition $37 million annually. Overall, IoT systems have helped save $58 million on water, increased parking revenues by $50 million per year, and generated 47,000 new jobs.
Toronto's ambitious plan to transform part of their waterfront into a Smart City has continued to be built over the past few years, despite being met with some scepticism from privacy critics. While IoT platforms allow data sets to be built and acted upon based on specific needs, it's important that your Smart City be designed in a way that enables the system to take advantage of the data you've collected.
With that in mind, here are the three key questions that any city planner should ask themselves (and their board) when considering adopting a smart city IoT platform.
How is the API?
Think of an API as the language that different software use to communicate with one another. A major design decision for any Smart City should, therefore, be an audit of how the IoT platform works with other platforms.
Software components and APIs are crucial components for the overall operation of the infrastructure inside any Smart City; since they are responsible for how different hardware elements interact with one another. What's the point of connecting your parking garage to the network if it can't "talk" to your electrical grid to inform it when it can power down redundant sectors?
Any Smart City will be made up of dozens, if not hundreds, of hardware and software components that need a functioning API at every tier in order to guarantee a continuous flow of data into the Smart City services.
Can this idea scale?
A city with multiple independent networks that don't communicate with each other can't hope to build on their idea beyond the existing technology. But when those networks interact, it creates a highly complex IT environment for cities today and the city ecosystems of the future.
The main question to ask of any Smart City is: What would it take for a great data-driven solution in City "X" to readily work in City "Y"? These are not simple yes or no answers, they require you to go through each program and ask yourself questions like "How many SIMs can the platform manage at the same time?" and "Will this system still operate effectively when the business is scaling?"
Things like public data allow for innovation and public procurement of operations to go hand in hand to bring cities, and communities, safely through the digital transformation; regardless of where they are in the world.
Is this secure?
At the core of any Smart City is the ability to exchange data between public and private entities in a safe, secure and respectful way. As cities implement IoT networks, they must go above and beyond simply testing integrations of their shiny new toys. Devices must get tested from the vantage point of cyber security before they're added to the network to ensure that no vulnerabilities are present.
Since Smart Cities are a network of networks, all it takes is one node to potentially corrupt an entire grid; so be sure to close any open access points in new smart devices and sensors that could leave other part of the network vulnerable.
Having questions like "How secure is this data?" and "Is it being shared in a secure environment?" at the top of your mind when implementing these networks could potentially avoid huge problems for you down the line.
Is this usable?
When it comes to building a Smart City, it's important to remember that there are people living there. Those people have their own lives, where they operate on unique schedules with their own sets of responsibilities and goals. You're not going to be able to create a system that's optimised for everyone, but at the very least it should be usable.
By performing regular assessments, testing and managing the ecosystem from both the perspective of those building it and the ones using it, you can maintain full view of your IoT network.
To conclude
Choosing the right smart city IoT platform is crucial to successful Smart City implementation. Deciding which IoT platform to use is a complex process, however, by working through these key considerations; you'll be on the path to effective, reliable and secure connectivity to power the cities of tomorrow.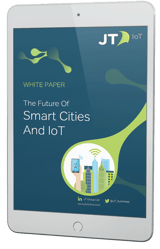 If you are interested in learning more on the topic, check out our white paper on the Future of Smart Cities and IoT. It covers topics such as:
What makes a city "smart"?
How is IoT transforming Smart Cities?
Connectivity and NB-IoT for Smart Cities
and more.
Speak to a Velos IoT expert
Related articles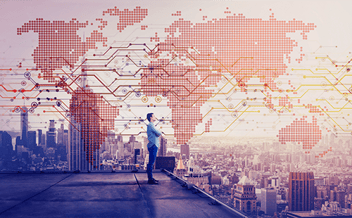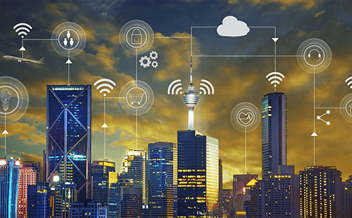 The idea of the "Smart City," is something we've been dreaming of since the days of The Jetsons and...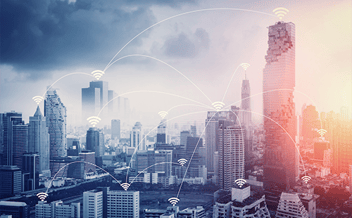 Velos IoT is leading the telecom and connectivity industry forward by adapting to the latest trends...