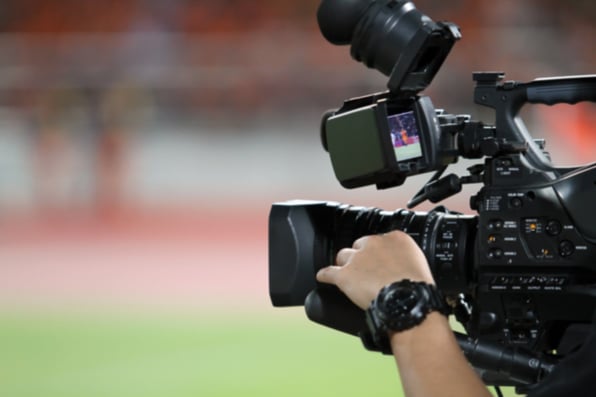 If you've ever embarked on global broadcasting, you'll know that most connectivity solutions are complicated at best; with few cellular providers able to cover the global range that broadcasters need. This means, in order to meet their coverage demands, broadcasters are often left with the logistical nightmare of relying on multiple providers at once.
Overcomplicated Billing
Firstly, there's the issue of billing. Keeping up with multiple contracts, costs, limits, and agreements of multiple providers can mean it's difficult to make sense of your connectivity. Too often, this leads to wasted time and unnecessary overheads.
What's more: the actual broadcasting process can quickly become stressful and inconsistent.
Inconsistent Connectivity
Broadcast equipment often consists of several internal and external modems which can be fragile and cumbersome. If one network disconnects, the live-stream broadcast is interrupted to switch SIM cards; affecting the viewing experience for the audience in the process.
Fortunately, there is a smarter, and more seamless way to achieve quality global connectivity.
Velos IoT Broadcast SIM - The all-in-one global connectivity solution
Velos IoT Broadcast SIM is a solution for broadcasters in search of reliable, quality global connectivity. With over 500 direct roaming agreements around the globe, Velos can get your broadcasting covered wherever you are.
Velos IoT Broadcast Key Features
Non-steered, open-roaming SIMs
All of Velos IoT's SIMs are non-steered and are set to "open roaming", made possible by the 600+ direct roaming agreements we have with operators around the world. And because our SIMs are non-steered, your broadcasting equipment will always automatically stay connected to the strongest available network around the globe. Alternatively, you can manually decide the networks you prefer to stay connected to by managing your SIM steering yourself in Velos IoT's Nomad Connectivity Management Platform.
All SIM Form Factors
Every broadcaster's equipment is different. That's why we offer you every available SIM Form Factor. No matter which size SIM cards your broadcasting equipment uses, you'll be able to order a SIM that fits your specific needs. We are also expecting to offer an eUICC option in the near future so you can change and switch profiles remotely over the air.
Security-centric
Despite its importance, security is an area of broadcasting that many connectivity providers overlook. At Velos IoT, we make security a priority; Data sent over a wireless network is inherently vulnerable to network attacks, but there are controls we can put in place to protect your data.
Velos IoT Broadcast provides your connectivity with an encrypted APN/VPN, which means the only person who can access or view your network is you. We also offer optional APN and VPN add-ons for maximum security, too. Moreover, Velos IoT Broadcast offers Static IPs, Public IPs, and VPN tunnelling for all of your SIMs, which allows you to choose the exact level of privacy you want for your broadcasting networks, creating a flexible and personal solution for your connectivity needs.
Hardware agnostic
In keeping with our vision of a simple and fast global connectivity solution for broadcasters: all Velos IoT Broadcast's SIM cards are hardware agnostic. No matter what modem(s) or broadcasting equipment you use, you'll be able to quickly and easily install and provision our SIMs.
Operator-level control
As part of Velos IoT Broadcast, we also offer our clients the Velos IoT Nomad Connectivity Management Platform.
Nomad provides you with operator-level control over your SIM connectivity, as well as unique insights into your connectivity analytics. You can manually disable or enable specific networks, track your data usage, and better understand how your broadcast reaches your audience.
The Velos IoT Nomad Connectivity Management Platform also simplifies your SIM inventory management, allowing you to both track and replenish SIM cards as easily as possible.
Intelligent routing
By using multi-protocol label switching, Velos IoT Broadcast can intelligently switch your network from node to node, steering data along the most efficient routes possible. This, as a result, reduces the latency of your broadcasting, while directly enhancing your security.
Local breakout
A successful broadcast is one which provides the audience with a smooth, jitter-free viewing experience. Velos IoT Broadcast uses GGSN and local breakout points to enable the most stable connectivity possible to enable broadcasters to provide an uninterrupted streaming experience for their audience.
Global connectivity solution that delivers quality broadcasting
Velos IoT is a global connectivity provider with years of experience in supporting major media with our direct carrier relationships. We deliver 24/7 connectivity from the world's hotspots offering live streams to numerous Master Control Rooms (MCRs) globally.
Contact us today to learn how we can help you deliver your next live broadcast by contacting our team.
Speak to a Velos IoT expert
Related articles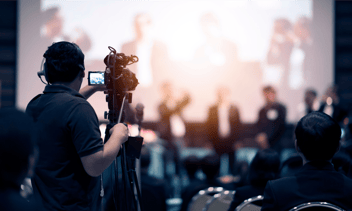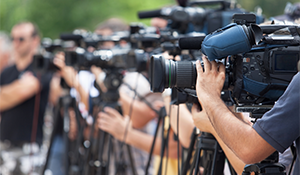 The first live broadcast was made in 1929 by the BBC. And today, nearly a century later, live...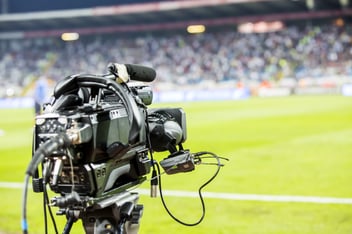 Live broadcasting is a challenging field, no matter what kind of content you're capturing. However,...