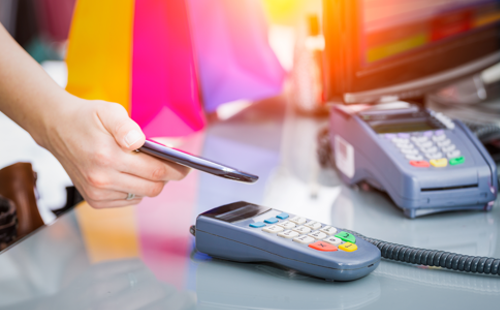 Mobile POS is changing the way retailers handle customer transactions. No longer are they tied down to a static point of sale unit at the check-out desk. As a result, retailers can now handle customer transactions at any location in-store.
Gartner
reveals 28% of retailers are moving towards Mobile POS
Growing retail trends are being led by customer demand. Especially relevant, is that customers are changing the way they shop, with more and more online shopping. Consequently, customers' expectations are changing, as they now want seamless, fast sales transactions, as the experience online.
What are the advantages for retailers?
Retailers can personalise the customer experience with the data collected. Furthermore, interacting with customers helps to develop a productive relationship. Faster and efficient card payment transactions can happen at any location in-store. As a result, it saves time and hassle at the check-out.
Get a new competitive edge
It gives retailers a new competitive edge, by enhancing the customer experience. A smooth, seamless experience for the customer become reality with Mobile POS. It enables retailers to record customer details, with stock details to hand. And make the sale at the time of interaction.
All-in-one interaction with customers
Processing customer transactions in a smooth and effortless are important for any business. By combining mobile POS with wireless printing and e-receipts makes an all-in-one interaction. Most of all, gathering information and building the sale with all-in-one interaction, benefits the retailer with increased opportunities.
This solution also allows customers to do self-checkout in-store from an app or Kiosk. As a result, this cut waiting time in half during busy periods and is convenient for customers.
Connecting mPOS solutions
Velos IoT is an expert in delivering business-critical cellular solutions. With over 9 million IoT SIM subscribers operating in 210+ countries and territories worldwide.
We know the technical requirements for connected mPOS and retail systems. Providing a managed connectivity service that supports Wi-Fi / 3G / 4G / LTE. Utilising our multi-network open roaming technology with high-data connectivity and security.
Find out how we can help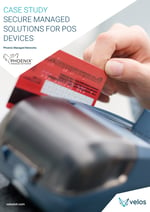 Download your free copy of the Phoenix Security case study.
Other questions?

Do you have any other questions about our IoT Platform for mobile POS applications? Please feel free to contact us to find out more.
Speak to a Velos IoT expert
Related articles


Velos IoT's secure managed mobile WAN solution has enabled Point-of-Sale services to achieve higher...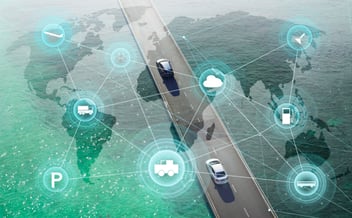 Smart transportation includes everything from traditional traffic management systems to smart...