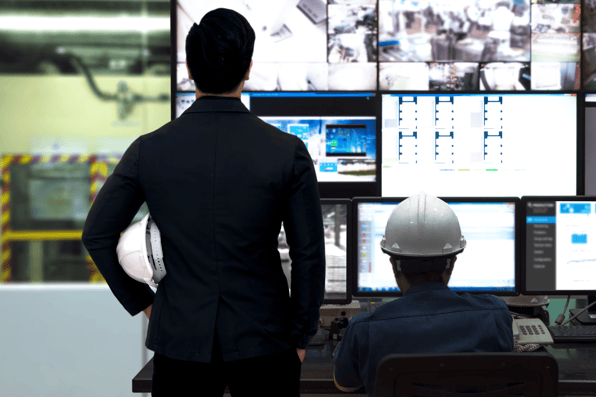 What are the Industrial IoT Challenges faced by manufacturers? Industrial IoT deployment controls critical machinery that depends on the correct timing of control signals. Hence the amount of time needed for a message to traverse the network is of critical concern.
Safety alerts that are even a few seconds too late can have a great impact. Due to avoid putting the company's operations at risk, devices and networks need secure communications.
Industrial IoT needs to evolve and adapt to meet future requirements. As a result, industrial IoT deployment needs flexible hardware, software and networking.
1. What IoT Connectivity is best suited for your business
There are many different kinds of connectivity options available. For example, will you use wired or wireless connectivity? Many companies are turning to cellular. As a result of being secure, reliable and cost-effective for Industrial IoT Deployment.
Most IoT gateways available are compatible with GPRS and Wi-Fi/LAN, but legacy devices depend on PLCs, telemetry systems and RTUs to generate data. So, the need is for a suitable edge layer that translates transport and data format protocols to send data to the IoT platform.
Utilising a platform that supports both mobile and fixed communication networks in a clean homogenous and extensible architecture is thus important.
Also having the ability to integrate LoRa and Wi-Fi connectivity for a single pane of glass visibility of hybrid estates helps with future-proofing.
2. How are you going to manage your connectivity?
At its core, Industrial IoT Deployment requires an automated IoT connectivity management platform. As a result, this empowers you to have full control and administration over your IoT devices.
Most noteworthy, it manages SIMs through their entire lifecycle. In a secure environment with real-time monitoring and diagnostics.
Improved capacity is one of the benefits of state-of-the-art IoT connectivity management platforms. As a result, they help to achieve production targets. And operators can monitor assets in real-time and ensure those assets are performing at an optimal level.
Furthermore, it enables you to perform fast and simple bulk operations. And enables enriched visual data analytics with quick customization and detailed reporting. Most noteworthy, you can effectively identify SIM behaviour, and manage connectivity 24/7, increasing efficiencies in your business.
Operators also need increased visibility and better insights into the health of the machine so they can detect anomalies and fix issues before they occur.
3. Is it easy to be integrated with your existing System?
Information technology (IT) and operational technology (OT) have traditionally been separate independent systems. But smarter machines and the growth of Industrial IoT deployment requires integration.
As a result, IoT system integration is managed through APIs to third parties, allowing automation and controlled provisioning.
4. Is it easy to be replicated globally?
Industrial IoT (IIoT) systems must be adaptive and scalable through software or added functionality that integrates with the overall solution.
Deployment of IIoT solutions globally requires partners in every country in that you are planning to operate. With multiple plans and offerings from many different providers and networks. All this becomes very difficult to manage as suppliers have different products and contract terms. With multiple providers, it becomes very complicated to manage SIM estates. The solution is to deploy a worldwide using one provider that can connect to virtually every network operator.
Management from one single platform gives total control. If one piece of equipment encountered connectivity failure, the system can take that network out of coverage, and instantly jump onto the strongest signal network in the area.
5. Choosing the right partner for a long-term business relationship
Technology changes at a fast pace. As a result, selecting the right partner for a long-term business relationship is vital.
The future of the IoT sector is one of hybrid deployments, changing technologies, and partner alliances.
A partner like Velos IoT will help you to overcome the challenges of Industrial IoT deployment. Working with you through your connectivity needs and planning for your future needs.
Conclusion
If you work for an industrial enterprise and you would like to learn more about Industrial IoT, read more from the Velos Industrial IoT page, if you are interested in our solutions, please contact us to learn more.
Speak to a Velos IoT expert
Related articles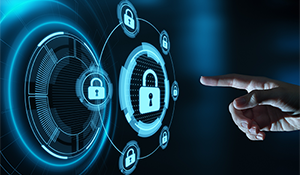 Centre pivot monitoring is an IoT-enabled service that offers better irrigation in agriculture...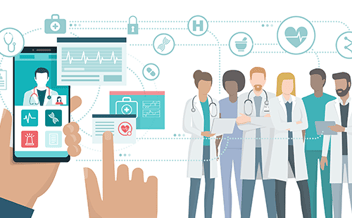 In the UK, the NHS is facing a seemingly insurmountable series of challenges at the moment. Talk of...