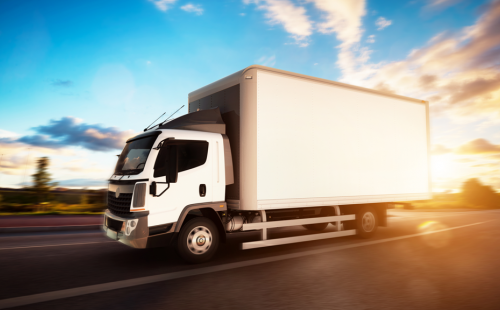 The biggest challenge in the logistics industry is vehicle tracking - knowing where everything is and where it's heading.
IoT vehicle tracking solutions provide advanced mobile data connectivity to resolve the problems of traditional vehicle tracking.
Because of ever-increasing road traffic, rising fuel and labour costs, logistic companies require an effective solution to keep in business. IoT-based fleet tracking systems facilitate vehicles with sensors, data and the Internet to monitor fleets in a smarter way.
As a result, they transform fleet management into a more sustainable efficient, reliable, economical and automated business.
How do IoT-based fleet vehicle tracking systems work
Location data collected by on-vehicle sensors, including GPS and on-board diagnostics II (OBD II) sensors, makes it easier to get control of your fleet. GPS data is transmitted to a host over a mobile data connection. As a result, this is fast enough to track the movement of a vehicle in real time. Data from all sensors is sent to the local gateway over a mobile data connection as the vehicle moves. This gives real-time tracking, hence businesses can monitor drivers' routes and dispatch tasks efficiently.
Fleet managers can access a complete record of the vehicle data, fuel usage, engine performance, idling, route, location, driver, time and delivery from the secure application server. The OBD II sensors also provide a detailed analysis of the engine speed, torque at transmission, accelerator and pedal position. This gives complete overview of each vehicle and enables businesses to check the operational health of their fleets.
Many of the IoT-based fleet vehicle tracking systems provide predictive maintenance. This allows for timely ordering of parts and components, as well as for planning vehicle availability, avoiding technical and logistical issues.
How IoT is helping the industry solve vehicle tracking challenges
IoT provides many tools to gather, share, and act upon real-time information, helping companies make data-driven decisions. Logistic companies can move to the cloud for their daily operations and track fleets anywhere, anytime and on any device.
By using the collective data from IoT devices, companies gain valuable insights into their drivers' driving behaviours, scheduling and effective routing. IoT opens the doors to new possibilities by supporting third-party APIs for traffic reporting, average speed and fuel management. With the proper application of IoT, logistic companies can benefit from improved performance behind the wheel and capture useful fleet data to reduce running costs and make optimal use of resources.
Find out how Velos IoT can transform your vehicle tracking business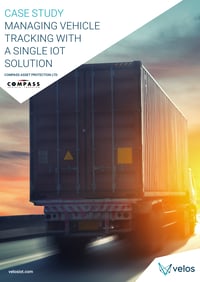 To read on how our partners at Compass Asset Protection make use of the Velos IoT solution to deliver vehicle tracking for their client's fleets, download your free case study copy.
Speak to a Velos IoT expert
Related articles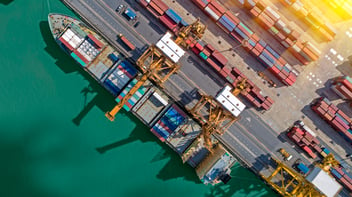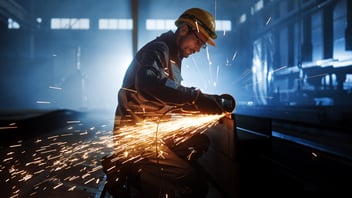 Workplaces are more connected than ever. Workers expect real-time communication with each other and...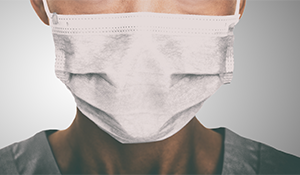 "In tough times, we need to remind others and be reminded that we are not alone."
This is...