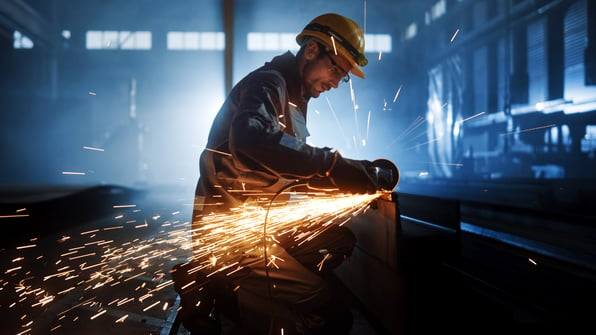 Workplaces are more connected than ever. Workers expect real-time communication with each other and their tech systems no matter where they might be located. And managers want complete visibility over their workers and assets. These days, cellular IoT-enabled sensors can add a layer of connection and oversight by providing instant alerts when there's a problem.
Here's what you should know about cellular IoT-enabled connected worker technology.
What is cellular IoT-enabled connected worker technology?
Cellular IoT-enabled connected worker technology keeps workers in constant communication, wherever they are, whatever they're doing.
A connected worker is a worker who uses a combination of hardware, software, and network tools to do their job and communicate with other workers and systems in different locations. Connected workers need the tools and connectivity to send information to other workers, databases, or real-time systems, be that audio, video, text, code, or data collected from sensors.
They also need to be able to receive analytics, plans or schematics, communications from other workers, or danger alerts through audio or visual channels.
Cellular connections mean workers on the move are never out of touch. IoT takes it to a new level, where workers continuously communicate their position, status, and situation, allowing automated systems to track, guide, and assist as needed.
What are the benefits of IoT-enabled connected worker technology?
Safer workers
Hands-free comms: Communicating with systems through voice recognition or with colleagues without fumbling for a button or phone can be a lifesaver on worksites.
Constant risk monitoring: Sensors provide critical risk information if workers are likely to encounter dangerous substances and temperatures or are entering areas with other unseen dangers.
Emergency alerts: Sensors that track the situation or status of environments and equipment can warn workers of emergencies that need their attention.
Seamless communications: Workers can communicate as and when needed without requiring line of sight or hand signals to minimise miscommunication.
Better work
Real-time validation: Sensors in systems can assess and respond instantly to human interaction and warn of mistakes and errors before any negative results occur.
Better decision-making: Wrong or incomplete data is a leading cause of bad decision-making. The whole history, complete schematics, and any system meta-data allow workers to make better decisions.
Automated updates: Workers often forget simple things like logging in and out or updating statuses. Location and system sensors can remind workers or, even better, automatically make the updates.
Augmented workers
Expert systems: Connected workers have access to all the specialist knowledge available, allowing them to look up information or answers they need wherever they are.
Knowledge transfer: Experienced experts can connect with less-skilled workers and guide them through tasks, when necessary, without being on location.
Enhanced management
Asset management: IoT connectivity means managers instantly know who uses what equipment and where. They can also track usage and schedule maintenance based on predictive algorithms and sensor data.
Employee monitoring: Tracking employees' performance, locations, and start and end times can help managers make more informed assignment, training, and development decisions.
End-to-end visibility: The data generated from IoT connectivity gives detailed information on every process and a bird's eye view of how the whole system works together.
How connected worker technology is used in different sectors
Healthcare
A local healthcare professional can collaborate with specialists worldwide for complex procedures or to identify rare diseases.
Where no trained professionals are on the ground, local workers can help remote practitioners conduct examinations.
In some cases, fully remote interactions reduce infection rates, saving lives, money, and time.
Construction, oil & gas
Operators can use hands-free equipment in dangerous or uncertain situations, making communications and instructions instant and allowing full dexterity.
Vital information is instantly available to make the best, safest decisions. Schematics, maps, sensor warnings, and historical data can be accessed as needed, on-site.
Manufacturing
Automated and remote manual audits provide higher levels of quality control.
Tracking equipment usage and performance allows more efficient maintenance procedures to keep production running.
Expert systems can help guide inexperienced workers through complex tasks, and floor workers can connect with remote experts for unexpected situations.
How can Velos IoT assist in effective connected worker implementation?
With 600+ networks in more than 200 countries worldwide, Velos IoT can connect your workers no matter where they are.
We have flexible plans to suit all sizes and types of business, and you're not locked in whatever you choose, so you can select the best connectivity model for your business and quickly scale up or down in the future.
Security is integrated at every stage with secure network integrations, fixed IP sim cards, and private APN network implementations.
Velos IoT is your all-in-one solution to make your connectivity journey simple. Manage your connectivity in one platform and receive one invoice for your global deployment.
Start your relationship with Velos IoT today by filling in the contact form below.
Speak to a Velos IoT expert
Related articles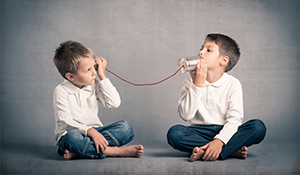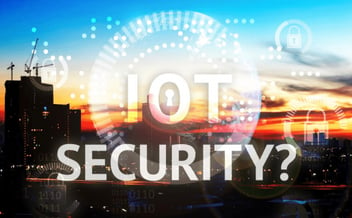 Gartner, Inc. estimated that 8.4 billion connected things would have been active worldwide by end...

Healthcare in Rwanda is being revolutionized with the aid of IoT solutions. As a result, IoT...