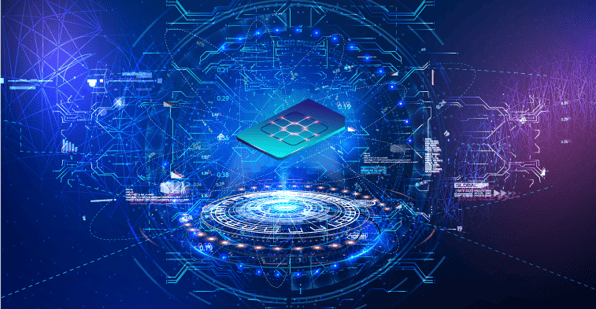 Migrating a business from one mobile operator to another can take a great deal of time and money, no matter the size or structure of your organisation. Oftentimes, the pressure of a network transfer is so great that businesses avoid it altogether.
Today, however, JT IoT's eSIM services make switching networks a seamless experience. JT IoT customers can transition from one network to another, without any of the issues typical of traditional network migration.
Switch network, on any number of devices, whenever you need
eSIM, also known as a digital SIM, is a service that allows JT IoT customers to seamlessly switch from JT IoT's network to a new mobile operator over the air. You can transfer networks whenever you choose, with support from the service and our expert team.
Our JT IoT eSIM Connect service allows you to switch mobile network providers without having to physically swap out your SIM cards. You can keep all of your existing SIMs, saving you time and money for sending teams to do physical SIM migration.
JT IoT's eSIM Profile service allows you to add the JT IoT mobile network profile to your eUICC. With our +500 global agreements in over 210 countries, JT IoT's profile can be a valuable asset for all your needs - from testing and production connectivity to fall-back options.
eSIM technology is especially valuable for IoT projects that use SIM cards to keep hundreds, or even thousands, of devices, connected. With other providers, the burden of switching that many devices to a new operator is so immense that many businesses feel often trapped with their current network. Our portfolio of eSIM solutions removes this hardship completely so that your IoT project can retain flexibility and grow as you need.
How JT IoT handles your eSIM profile transfers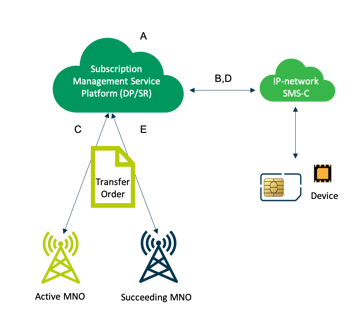 Transferring through JT IoT's eSIM Connect service starts with a transfer order. The customer (you) lets us know that they're ready to move on from the JT IoT network to another MNO. From there, an integration project is started and our support team begins determining the exact steps that are going to need to take place.
Next, JT IoT will test the customer's devices, firmware and applications to make sure they're supporting all the necessary eSIM required commands and that the network transfer can proceed as planned. Once the devices have been tested, JT IoT downloads the new mobile operator profile to your eSIM cards using the eSIM profile. All that's left to complete the transfer is the removal of JT IoT's profiles in JT IoT's CRM, BSS and OSS systems.
JT IoT delivers superior IoT connectivity without limits
Change IoT connectivity providers
JT IoT customers that use the eSIM Connect service are not tied down to our network. Users can request a network transfer to another network operator profile available in our JT IoT eSIM Connect service, depending on their needs.
This goes against the industry standard, as most operators want to keep their customers locked in as long as possible. However, we recognise that certain business models, particularly IoT projects, require higher levels of flexibility. For these businesses, lock-in effects can have costly, time-consuming consequences.
The eSIM Connect service was designed with these customers in mind. It takes the stress out of picking a mobile operator so that you can focus on getting your devices connected now instead of how you're going to keep them connected in the future.
The eSIM Connect service allows our customers to migrate to a new network without ever having to physically interact with their SIMs. For some businesses, this is a great convenience, and for others, it is a complete necessity.
Many companies, especially those servicing IoT projects, don't have easy access to the connected devices when a change of network profile is required. Devices can be located in remote areas, such as offshore wind turbines, or in customers' homes, such as wearable technology for example. Having a connected device in dangerous locations is also common. These are the cases where over-the-air network access and transfer are an absolute must.
Migrating to a new network with eSIM Connect happens from the comfort of your office chair. It's all managed from the service on your computer, no matter how many devices you have.
Save on network transfers
Even if you do have easy access to your SIM cards, physically removing and replacing every single SIM card, device by device, can be a resource-heavy task, incurring unnecessary and unwelcome business costs.
Imagine the effort and expense involved in sending thousands of replacement SIMs across the globe, and having to decipher which SIM needs to be connected to which network, depending on where it is in the world — no doubt this could quickly turn into a logistical nightmare. There's lots of room for error as well, risking potential further costs and unhappy end-users. And, of course, you have to pay for the cost of all the new SIM cards you're going to need to buy.
This is why eSIM Connect handles transfers differently.
JT IoT uses eUICC technology, which allows you to have more than one network on a single SIM card. We load the JT global network profile on your SIMs by default and when you're ready or need to switch, we add the new operator to your SIMs and then remove our profile. This provides you with a smooth, seamless, and low-cost solution to switching networks.
Get support from industry professionals
To minimise the stress and struggle of migrating to a new mobile operator, the entire eSIM Connect process is supported by industry professionals. Our team of eSIM experts is there to address any questions or problems you encounter along the way.
Device testing is one of the primary services our professionals provide. Before and after your migration to a new mobile operator our experts will test each of your devices to make sure that they're in working order. This allows you to move to your new operator with complete confidence and security.
Simplify your mobile operator migration with eSIM Connect
For JT IoT customers, the struggles of network migration are a thing of the past. eSIM Connect simplifies the transition process and eliminates the stumbling blocks facing traditional migration.
If you're looking to make your next network migration a smooth one, consider the JT IoT eSIM Connect service today. To learn more about eSIM technology as a whole, follow our webinar series on eSIM, where we invite industry experts to about how eSIM works, what are the benefits, the state of the IoT market and more.
JT IoT's vision is to simplify the complex world of connectivity and make sure that you get maximum benefits from your IoT deployment. Come and find out how JT IoT can help create a smarter world with eSIM.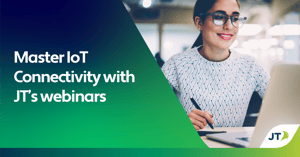 Related articles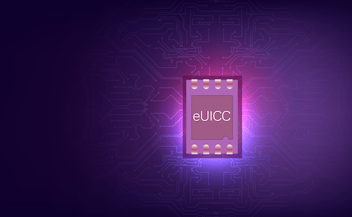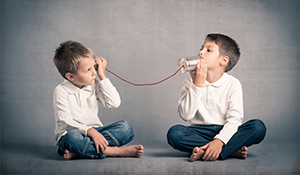 JT IoT's Senior IoT Manager David Lindblad
recently shared
his thoughts on eSIM and the role the...

Global connectivity is essential for a successful IoT rollout — you don't want to ship 10,000...